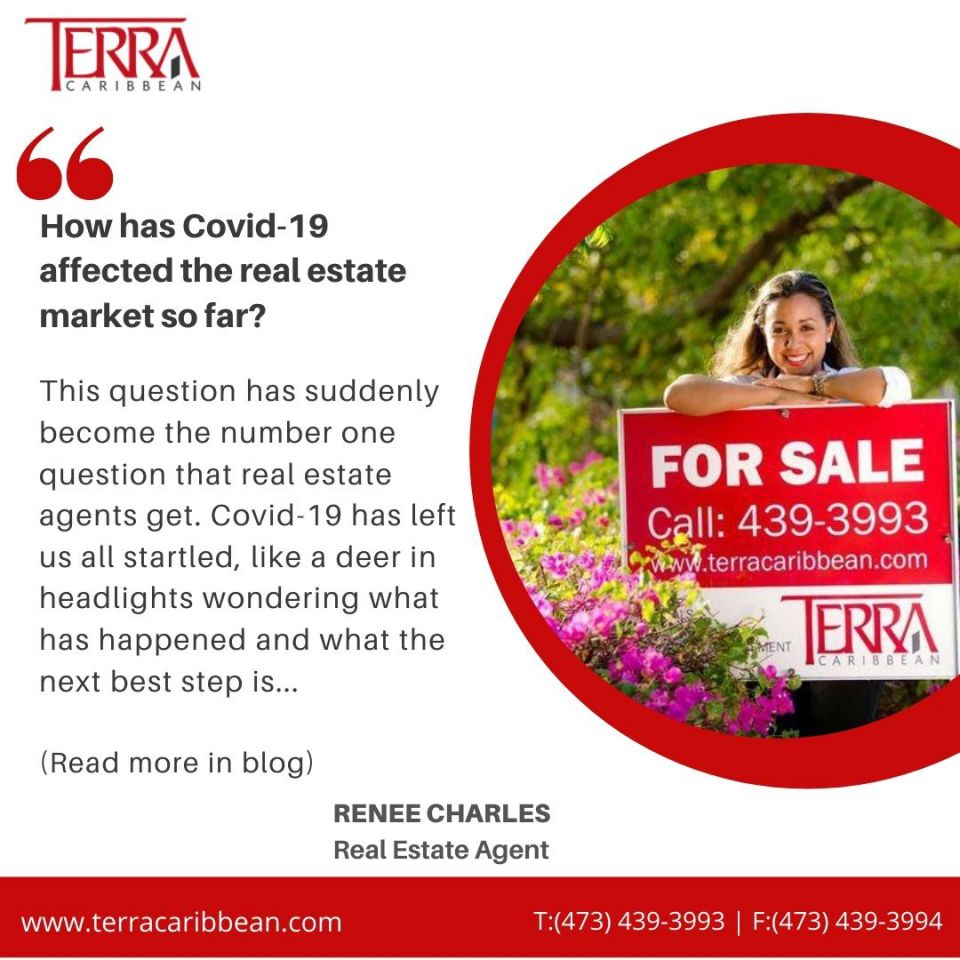 How has Covid-19 affected the real estate market so far?
The number one question that real estate agents get "how is the market?" has suddenly become a very loaded question. "Corona Virus", "Covid-19" and "Covid" has left us all startled, like a deer in headlights wondering what the heck has happened and what the next best step is, not only for our businesses but for our personal lives. How do we navigate this without any semblance of a guide book and no one to turn to for advice? My answer to this, is to pay close attention to the changes occurring in our market and also aim to understand how changes in regional and international markets can/will affect our local market, plus that is what Terra Caribbean is here for!!
Let's start by looking at the changes that have already begun in Grenada's market.