The Red Book Grenada 2019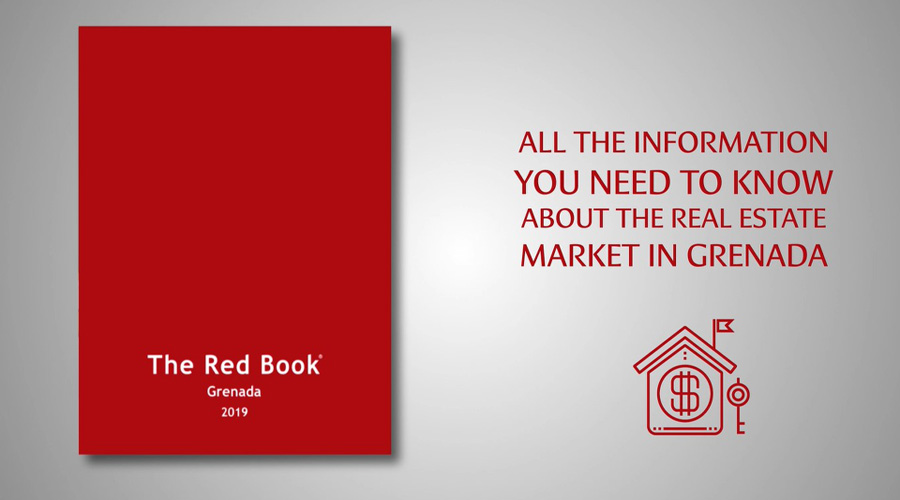 Terra Caribbean Grenada, the most well-established real estate provider in Grenada, released its second biennial edition of The Red Book on June 3rd, 2019. This well-received and highly anticipated publication, first published by Terra Caribbean Barbados in 2008, is a comprehensive review of the real estate market, filled with insightful articles for guiding and assisting clients in making informed decisions.
The Red Book Grenada 2019 successfully highlights the various real estate infrastructures and opportunities that the Isle of Spice has to offer. Once again, the publication is filled with a variety of property listings including those in Prime Locations, Grenadian Classics, Developments, Vacant Land, and Commercial Sales and Rentals.
In this year's edition, Terra's knowledgeable and highly experienced staff have contributed articles pertaining to Grenada's Economy-2018/2019 view, sales analysis of the prime locations, analysis of the dominance of land sales, the demand and supply of warehousing space, and the necessities for starting and operating holiday rentals in Grenada. Terra is also honoured to have article contributions from industry experts such as; Richard Duncan, Managing Director of the Grenada Co-operative Bank Ltd., Sheila Harris, Attorney-At-Law at Grant, Joseph & Co. and Ronald Theodore, Acting Chief Executive Officer of Grenada Investment Development Corporation.
Whether you're a first-time buyer or an experienced real estate investor, The Red Book 2019 has insights for you. The Terra Group is thrilled to provide an in-depth and enlightening real estate magazine. As said by our Managing Director, Mrs. Leila Maria LaTouche, "What provides the greatest sense of pride is being able to participate in the real estate industry at this most exciting time in Grenada with record growth in its economy and with the best team on the island…"
To download The Red Book Grenada 2019, click here. We hope you enjoy reading and using the information provided as much as it was our pleasure preparing it for you!