Let's Talk About Grand Anse
From Town to Grand Anse, Grand Anse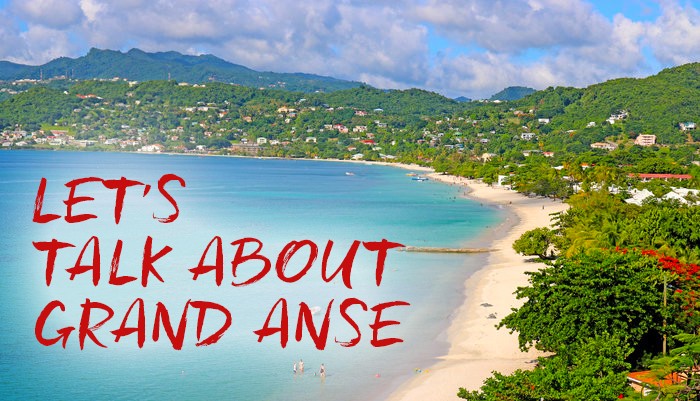 Every year for Grenada's carnival there must be one song that is a hip trend. For 2019 we have the song from Khalifah and Melo 'Grand Anse, Grand Anse'. To most people the song is catchy and hilarious. In real estate terms 'Grand Anse, Grand Anse' is also trending as we see more and more companies in the city, St. George's, move their offices to or open additional offices in the sub city Grand Anse.
There are several factors why Grand Anse is trending and regarded by many as the main commercial hub of Grenada. For starters, the population in Grand Anse and its surrounding neighbourhoods have increased due to internal rural to urban migration and an increase in the student and expat residents. Grand Anse is also the main hotel district where most visitors will stay. The spending power of the population in the area is also regarded as strong, which is especially attractive for retail businesses.
Over the years, Grand Anse has become home to several business support services such as banks, insurance companies, communication and utility companies, hardware stores and software retail etc. These support services have attracted even more businesses to the sub-city.
Another factor supporting this trend is traffic and transportation. The number of cars in Grenada has increased significantly over the years and getting into the town of St. George's has become a challenge by Grenadian standards (10 minutes in traffic for us in Grenada is too long). Don't get us wrong, there are some traffic issues in Grand Anse, but doing business in Grand Anse is made more convenient since most commercial properties have free parking space available, as opposed to the limited free parking options in St. George's. Of course, if you're taking public transportation, Grand Anse is one of the only areas where public buses and taxis are available every day of the week, even on public holidays and late at night.
So, the next time you hear Khalifah and Melo singing 'Grand Anse, Grand Anse' it will most likely get you in a jolly and dancing mood; or the next time a 'bus' man says 'Grand Anse, Grand Anse', remember that businesses in St. George's are thinking about doing the same thing, going to 'Grand Anse, Grand Anse'.
This blog post is only an introduction to real estate business opportunities in Grenada. There is so much more to this study, including data and analysis, supporting trends and effects and challenges of the migration from St. George's to Grand Anse.