Unlock Your Real Estate Development Potential with Terra Caribbean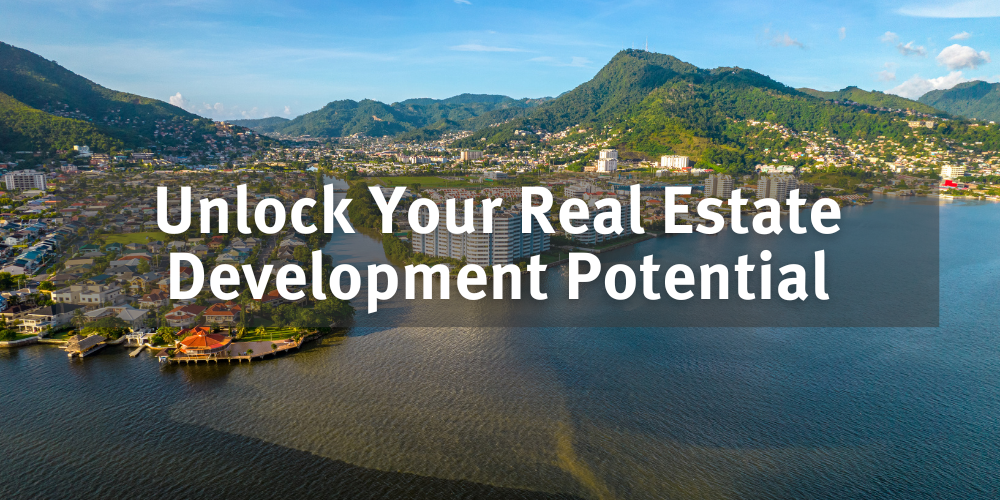 Unlock Your Real Estate Development Potential with Terra Caribbean
With a proven track record of knowledge, experience and innovation in the industry, Terra Caribbean is the ideal partner to help you unlock your real estate potential and take your projects to the next level. Whether you're a seasoned developer or new to the industry, we have the resources and expertise to guide your development project. As the real estate landscape continues to evolve, Terra Caribbean remains a trusted and recognized brand, at the forefront of industry data and trends.
At Terra Caribbean, our objective is to make the listing and selling process as easy as possible for you. As a developer, you can benefit from a simplified, streamlined process to manage the administrative burden and get your property sold quickly.
We offer a comprehensive suite of services designed to empower real estate developers to achieve their goals efficiently and profitably.
Why Partner with Terra Caribbean?
Qualified Sales Team

With a team of seasoned professionals, Terra Caribbean has a wealth of experience with a demonstrated track record of results. Our agents can:

Advise on pricing and product
Manage site visits
Manage the offer, acceptance and reservation process
Draft Sale agreements
Provide all offers in writing
Proven Marketing

We embrace a strategic marketing approach that ensures that your development is promoted to people with a propensity to purchase. Your project will be given extensive marketing exposure with resources dedicated to maximizing its visibility to get it sold for the right price in the shortest period of time. Our Marketing Team ensures you benefit from:

A Customized Marketing Plan
Website exposure
Videography and/or photography to showcase your project
Email marketing to specific target audiences
Social Media exposure
Onsite signage
Open House Events
Print advertising where necessary
Tailored Support

We understand that every project is unique, and we work closely with you to provide customized solutions that fit your specific needs. We provide each of our vendors with regular reports on their project, with feedback and continuous market data. Our regular reports on ongoing activity keeps you in the "know" at all times and helps us adjust our strategy if needed. We also provide:

Real time email notice of showings
Sealed bid process where necessary
Promotion to External Broker network
Consistent written feedback
Results-Driven

By tracking our enquiries, we know what works and can design plans that deliver. Our success is measured by your success. We are committed to delivering exceptional results on every project. Before we close, we provide:

FIU and KYC Compliance
Support on requisite documents
Full statement on each closing
Access to an escrow account
Contact us today to start a conversation and discover how Terra Caribbean can be your strategic partner for success.