The Value of Facility Management Inspections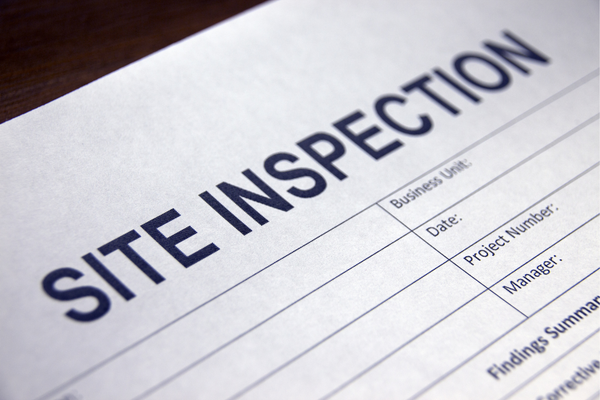 At Terra Caribbean, we value our facility management inspections. Our very detailed checklists and physical assessments, are crucial to the survival of the facilities our teams manage.
At every turn, our Facility Managers' inspections are critical to health, safety, and security, the performance of equipment and systems, and the welfare of guests, tenants, clients, and owners alike. In a nutshell, Facility Managers help everyone involve to breathe a sigh of relief, we safeguard your interest.
In our world of Facility Management, inspections continue to be one of our greatest lines of defence, whether it is to generally ensure compliance, inspect wear and tear, determine misuse of property or to simply review persistent maintenance issues, which can lead to costly, unbudgeted repair bills – especially when goes unchecked for long periods.
As Barbados' leading Facility Management Company, we prefer to be proactive, rather than reactive. Over time, you perhaps heard of the term 'Sick Building Syndrome'. In essence, we work hard to ensure that the facilities we manage, don't have a chance at becoming a 'Sick Building'. With healthy buildings, your health and wellness are vastly protected.
What exactly is a Facility Inspection?
A facility inspection is a detailed and systematic visual inspection of the property, structures, fixtures, systems, and procedures, among others; that will provide a transparent understanding of the facility's vital signs and conditions.
The Value of a Facility Inspection.
In some instances, as much as 80% of owners, investors, board members and even senior managers in businesses, have very little to no prior knowledge of, or expertise in facility management.
Facility management companies such as Terra Caribbean, specialise in facility management professionals, who have the knowledge, skills, and expertise to detect and analyze costly problems. For example, while commercial land oftentimes can be expensive, the size of the building, infrastructure, systems, and assets, can combinedly surpass the value of the land. To explain further, a facility with sewage systems, solar photovoltaic systems, air condition systems and even sophisticated CCTV systems, can cost tens of thousands of dollars or even more. Consequently, daily checks complimented by our scheduled inspections are necessary in ensuring that our client's investments yield the best returns. Facility Management inspections are an added value mechanism, every business owner with a vested interest in his or her facility should employ. After our inspections, we are able to provide the facility with a much clearer understanding of its condition; highlighting the necessary maintenance and preventative maintenance measures required.
As Facility Managers our inspections offer even more value:
Decreased Operational Costs
Reduced Maintenance Calls
Improve Tenant/Client Retention and Lease Compliance
Improve Rental-Owner Satisfaction
Concise Data for Sustainability Planning and Budgeting
Some key areas of our focus include:
Internal & External structural integrity of the building
Electrical & Plumbing
Drainage & Sewage Systems
Irrigation & Water Storage Facilities
CCTV/Security Systems
Ventilation, Air Quality & Air Conditioning
Furniture & Furnishings
Roof & Gutters
Horticulture & Grounds
Interior & Exterior finishes and fixtures
The Value in conclusion!
As part of Facility Management, inspections are essential if the owners, clients, staff, and all those who traverse the facility's rights are to be protected. The Facility Management team at Terra Caribbean is committed and will ensure that our wide-ranging portfolio of residential and commercial properties is magnificently maintained, as such is vital to the longevity of the facilities and their assets.
Here, we have highlighted who we are, what we do and how we can help, but more broadly the relevance of Facility Management in today's world.