Relocating to Barbados? Let us help!
Read one family's recent experience with our agent Laura!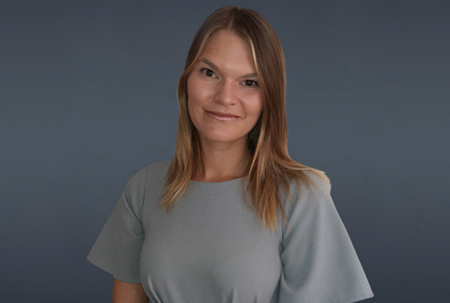 Laura Rotchell, Real Estate Agent
Recently, I'd met with a couple that had relocated to Barbados and previously rented with us - an interaction that lead to finding their forever home and created a friendship with them. Therefore, I would like to share Mr. Ye's story in his own words after becoming the proud owner of Margate.
"We first met Laura in her office where we sat down and had an initial discussion. We just relocated from China and have a two-year-old son. Mrs. Ye does not work here and we only had one vehicle. It was really important for us to be close to the nursery our son was at so that she could walk there to collect him in the afternoons. This limited our location to the Hastings area.
Fortunately, Laura found us a two bedroom property in Margate which was not only 500-yards from the nursery, but it was located next door to Lanterns Shopping Centre with dozens of shops, cafes and restaurants. It is also conveniently across the road from the boardwalk and beach. We love to take sunset walks every evening with our son and even found a park for him to play at. It really encompassed the idea of the lifestyle we had imagined that Barbados has to offer.
The location is also a short drive to work and the gated security at Margate reassured me that my family is safe when I am at work.
The property is spacious and comfortable with everything we need. The property manager, Justin Burke, is very helpful and responsive. The kettle broke down on the first day and by the second day there was a replacement delivered to us. At the same time, Justin fixed the light and fan."

Margate Gardens
The last news from the family was that Mrs. Ye has befriended a few of the neighbours, who kindly check in on the family from time to time. They thoroughly enjoy being a part of the community, which has the added benefit of a communal pool! As they integrate with the locals they are making new friends and often go to Oistins for dinner, which is their favorite place to eat! Out of everything, they have said their favorite thing is the friendliness of the local people and exploring the island's culture.
I'm happy to hear this news from the Ye family, and hope to help other families find their ideal island home!