Buying Property in Barbados
Below is a guide to buying, selling and owning property in Barbados. There are no restrictions on the purchase of property in Barbados by persons who are non-nationals or permanent residents. There are no capital gains or inheritance taxes in Barbados.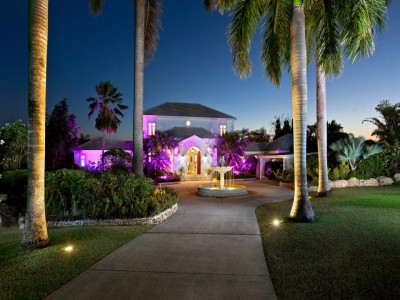 BUYING
Transaction Costs
• Attorney Fees - Approx. 1% - 2.5% plus VAT
• Proportionate amount of Land Tax
Mortgages/Finance
• US$ Mortgages are readily available to non-nationals from the offshore sector of two local commercial banks. Terms vary from
bank to bank.
Below are a few general guidelines:
- LTV Ratio: varies between 40% - 65%
- Minimum loan value: US$250,000
- Interest rates are pegged against international LIBOR rate
- Amortization term: range from 15 - 20 years maximum or retirement
• Banks Attorney fees are approximately 1% - 2.5% plus 17.5% VAT
• Arrangement Fee (Bank Fee) of 1%
Standard Purchase Procedures
• Verbal offer and acceptance (in some cases a reservation agreement may apply)
• Appoint an Attorney-At-Law
• Exchange of contracts for sale and payment of a 10% deposit to Vendor's Attorney-At-Law within 2 to 6 weeks
• Conveyance and payment of 90% within 3 to 6 months (in the case of off-plan developments, stage payments based on construction progress may apply)
• Foreign currency brought into the island as well as funds borrowed by non-nationals should be registered with the Central Bank of Barbados
Click here to search Commercial & Residential Properties for Sale in Barbados

SELLING
Transaction Costs
• Attorney Fees - Approx. 1% - 2.5% plus VAT
• Agent Fees - 4% to 5% + VAT (Includes marketing, viewing, signage etc.)
• Stamp Duty - 1%
• Property Transfer Tax is payable by the vendor at the following rates:
• Unimproved property - 2.5%
• First US$75,000 exempt
• Amounts over US$75,000 - 2.5%
Standard Selling Procedures
• Verbal offer and acceptance
• Appoint an Attorney-At-Law
• Exchange of contracts within 2 to 4 weeks
• Provision of copies of prior deeds
• Draft conveyance sent to Purchaser's attorney for perusal
• Signing of Conveyance within 2 to 6 months
• The following bills must be fully paid
- Land Tax
- Water
Click here for more information on how we sell your property

OWNING
Annual Costs
• Property Insurance - US$1.85 to US$2.50 per US$500
• Contents Insurance - US$3.00 to US$3.75 per US$500
• Land Tax:
Improved Value - Residential
- First US$75,000 - 0%
- On > US$75,000 but < US$225,000 - 0.1%
- On > US$225,000 but < US$500,000 - 0.45%
- On > US$500,000 - 0.75%
- Property tax capped at US$30,000
Improved Value - non residential properties - 0.7%
Site Value - All vacant land - 0.8%
Monthly Costs
• Electricity, Water, Telephone, Cable, internet
• Condo fees, if applicable - see chart for a guide by property
• Pool and garden maintenance, if applicable
Property Management
• Management Fee - minimum of US$250
Landlord Rental Fees
1. Long Term Rentals
• 1 month rent - 1st year
• 1/2 month rent - 2nd year
• 1/4 month rent - 3rd year
2. Short Term Rentals
• 10% to 30% commission is payable on short term rentals
Click here to learn more about our Facility Management Services in Barbados

SPECIAL ENTRY & RESIDE PERMIT (SERP)
The fees charged by the Barbados Immigration Department for Special Entry and Reside Permits, which are valid for 5 years:
Eligibility
Non-nationals who are either:
• High Net Worth Individuals: Owning assets of US$5 million
or more, or
• Owners of property not subject to mortgage, or investments
purchased in Barbados valued at US$2 million or more with
funds originating outside of Barbados
Fees For Retired Persons
• Retired persons over 60 years: US$5,000
• Retired persons under 60 years: US$3,500
Fees For Employed Persons Over 60 years
• Special Entry Permit: US$5,000; plus
• Indefinite work permit: US$15,000; or
• Annual work permit: US$1,500
Fees For Employed Persons Under 60 Years
Option 1:
• Special Entry Permit: US$5,000; plus
• Indefinite work permit: US$20,000
Option 2:
• Special Entry Permit: US$3,500; plus
• Annual work permit: US$1,500
Fees For Non-Executive Directors
• Special Entry Permit: US$5,000; plus US$500 annually
Fees For Dependants
• US$150 per dependent
Click here for more information on relocating to Barbados