The Corporate Rentals Market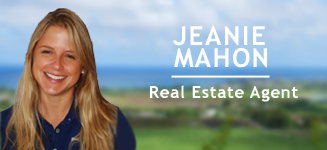 Are you…



Lucky enough to relocate to Barbados on business?


Currently living in Barbados but looking for another home to rent?


Looking for rental property on behalf of someone?


A current landlord/landlady?
If any or all of the above fit your circumstance, then this article is for you.
With only 11 parishes and 166 square miles, Barbados has an abundance of long-term rental properties to offer. By long-term rentals, we are referring to 1-year minimum contracts.

In Barbados, the rentals market can be categorized into two broad segments – local rentals and corporate rentals. Local rentals typically range between BDS$1,000 - BDS$2,500 per month whereas corporate rentals rates begin at BDS$3,500 per month. For the purpose of this article we will be focusing on the corporate rentals market. Note that the information provided herein is derived solely from our rentals portfolio of 140+ residential listings.

For anyone familiar with the Barbados market, the West and South Coasts, namely St. James and Christ Church as indicated in *Figure 1, (see below paragraph) are well-known for their options; largely due to nearby businesses, amenities, beaches and shopping. *Figure 2 (see below paragraph) demonstrates that houses, apartments and townhouses are the most common property types in these areas. As shown in *Figure 3 (see below paragraph), a considerable amount of properties are in the BDS$3,500-$6,000 range, while the minority fall within the rental range of BDS$18,000 - $21,000.
* Figure 1 * Figure 2 * Figure 3
( Click to see larger image) ( Click to see larger image) ( Click to see larger image)

Like every market, there are gaps. The first is the need for executive housing. An executive home can be defined as a 3-5 bedroom stand-alone family house, with quality finishes, pool and garden within close proximity to work and schools. The expatriate population, namely those who relocate under various banks, embassies, international organisations and offshore companies often require properties of this type. There is a huge demand from this group for executive homes between BDS$4,000 - $6,000. As seen in Figure 2, house listings constitute 50% of our rental portfolio. Unfortunately, many of these are not considered executive standard by the corporate market. While these homes may have a lot to offer, the corporate expectation includes features such as upgraded kitchens and bathrooms, modern finishes and sometimes an open-plan design which are not always prevalent in our selection. The few executive homes that are available do meet the expected standard but often exceed the housing budgets of some corporate clients.

Secondly, is the need for reduced rental rates. In an effort to stand apart from the competition, some landlords have adopted a price reduction strategy in order to capture the market's attention. The oversupply group includes houses and apartments and townhouses within gated communities in the BDS$3,500-$6,000 price range. If you are a property owner in this group, you might be struggling with competition. The corporate sector has cut back significantly on its housing budgets; so managing their expectations by adjusting list prices may pave the way to successfully achieving rentals.

Vacancy is an unrecoverable cost and landlords should always seek to sensibly price to avoid this cost. Just remember, your list price should leave room for some negotiation. I've observed a market trend in discounts as much as 5% - 10%, and sometimes more.

Thirdly, is the need to clearly understand housing requirements and security measures. Many corporate entities maintain very specific housing standards. For example, security is paramount for some, so burglar bars on all windows and a location in reputable neighbourhood are mandatory. Others may restrict their staff to four specific parishes only and may even provide a map indicating these permitted areas. Often, these requirements do not always trickle down to the prospective tenants nor do they reach the real estate agent in the early stages of the rental search. This results in a lot of time being wasted looking at unsuitable properties. Companies that do stipulate housing requirements and security parameters should prioritise this aspect of rentals and provide the information to all parties involved from the very beginning of the process.

Industry-wide, agents are reporting a slowing in demand over the recent 6 months. Although movement is still existent, it's without a doubt that this is a tenant's market.

We invite you to read our Corporate Rentals E-Book with our comprehensive guide to relocating. For further information, please don't hesitate to contact me at (246) 256-0706 or jeanie.mahon@terracaribbean.com