Work From Barbados
We've launched our bespoke long-term rentals website just for you
Share This On:

SEE ALL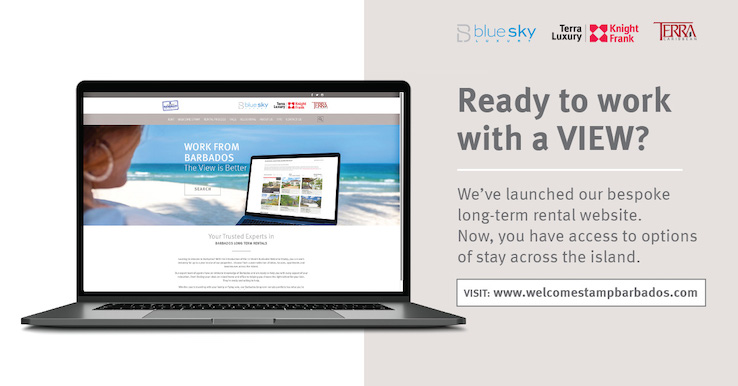 Looking to relocate to Barbados? With the introduction of the 12 Month Barbados Welcome Stamp, you can work remotely for up to a year in one of our properties. Choose from a wide selection of villas, houses, apartments, and townhouses across the island.
Visit our bespoke website: www.welcomestampbarbados.com
Our expert team of agents have an intimate knowledge of Barbados and are ready to help you with every aspect of your relocation. From finding your ideal on-island home and office to helping you choose the right school for your kids. They're ready and willing to help.
Whether you're traveling with your family or flying solo, our Barbados long-term rentals portfolio has what you're looking for.