Are businesses moving out of Port of Spain?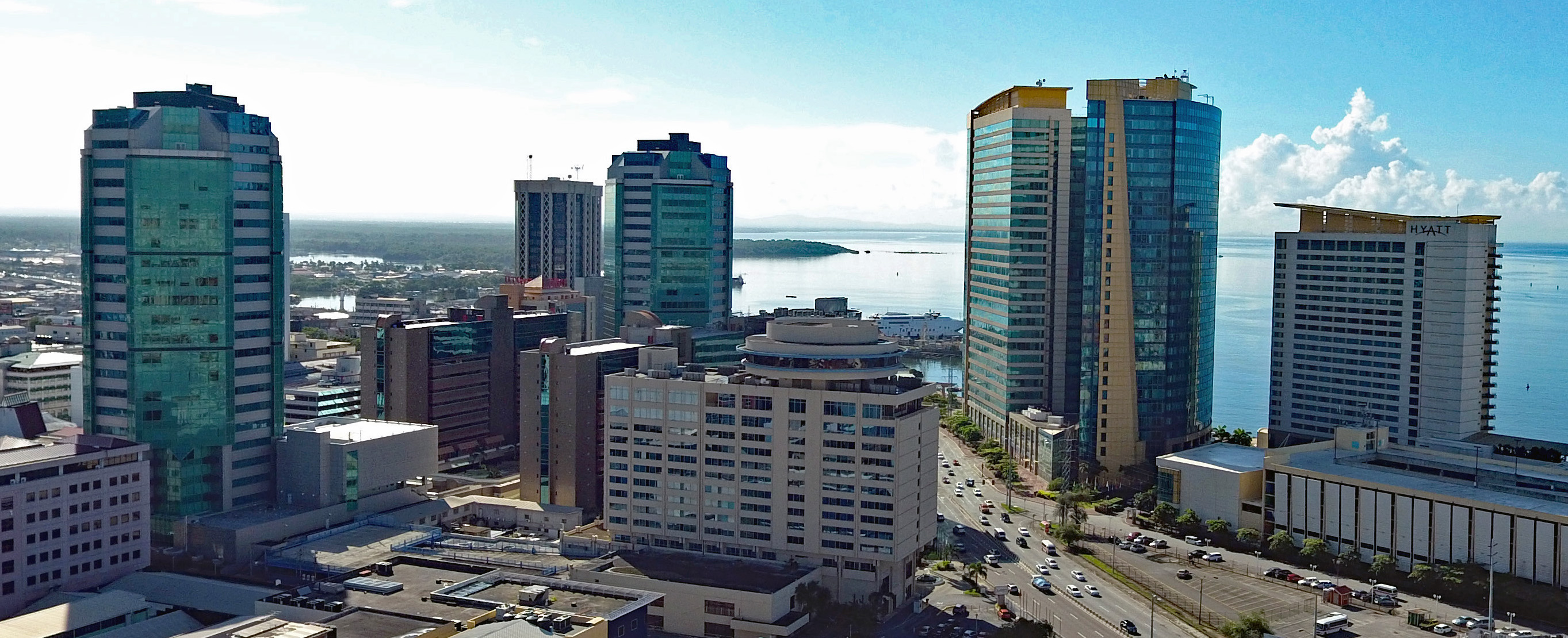 Are businesses moving out of Port of Spain?
For ten years, 2007 – 2017, Terra Caribbean Trinidad has collated data from over forty buildings, in the larger office space districts of Trinidad - Port of Spain, Chaguanas and San Fernando and produced the Commercial Rental Rate Study. An integral part of understanding and analyzing the existing office rental market and predicting future trends is monitoring projects and the impact on those developing areas.
While Port of Spain is the business centre for much of the country and is an important financial services hub for the Caribbean, the commercial density has resulted in challenges in parking, traffic and office space availability. The capital has a transient daily population of 250,000 people due to being home to many private corporate businesses and the main residence for public sector offices.
Consequently, the traffic challenges and overpopulation in the Central Business District of Port of Spain have driven some organizations, local and international, to consolidate their offices from around the country to one of the developing commercial hubs/districts. Additionally, one unavoidable challenge in the Central Business District, regardless of classification or standard of the building, remains inadequate parking ratios.
For instance, in North Trinidad, areas such as Aranguez, Trincity and Arima, along the East-West corridor of the Churchill-Roosevelt Highway offer large expanses of untouched, level land supported by ample road networks. In Central Trinidad, Chaguanas, Freeport and Couva along the Uriah-Butler Highway, also provide flat stretches of available land, all connected to other developed business hubs through highways and roads. Commercial developers have capitalized on this and met demand through new projects in developing areas that offer ample office, retail and warehouse space, abundant parking and greater access to other parts of the country as evidenced below:
| | |
| --- | --- |
| Aranguez | The area of Aranguez/El Socorro, known originally as a suburb of the greater San Juan-Laventille area, has developed commercially over the last twenty years. Aranguez/El Socorro is typically known for warehousing, retail space and smaller offices. However, in previous decades, Ibis Avenue, San Juan has developed into a hub for private B Class office buildings and more recently Garden Trace and Global Avenue. With revamped road networks, widening accessibility and the rezoning of the southern sector of El Socorro/Aranguez Estate from agricultural to commercial, this growing commercial district has become more attractive for developers and tenants alike. |
| Trincity | Originally developed in the 1990's as a planned residential community, complete with a shopping centre and golf course, Trincity is now another option for commercial development in East Trinidad. The exponential population growth in recent times, particularly in the middle and upper-middle class, has led to larger companies opening satellite offices within the area. |
| Arima | One of the oldest boroughs in East Trinidad, Arima is a mix of residential and retail and on the outskirts, warehouse facilities. The mature municipality was planned and developed before Trinidad's extensive commercial activity commenced. Consequently, Arima has suffered from inadequate internal road networks and poor town and country planning, leading to limited commercial development. However, the periphery of Arima provides large expanses of land that have led to planned residential communities and warehouse complexes in recent years. As such, the town centre of Arima is now transitioning from converted residential properties to planned retail and office centres to address the new demand for office space. |
| Chaguanas | Known as the fastest growing city in Trinidad, Chaguanas is a mix of retail in small shopping centres and large shopping complexes, residential homes in the lower, middle and upper-middle income strata, commercial office space and warehouse facilities. The expanding borough owes its growth to its centralized location, affordable housing and shopping and available untouched land. With an increasing population in the city, massive shopping centres and cineplexes have taken residence in sprawling acreage outside of the city centre. Additionally, the wave of commercial office space began over fifteen years ago and has not waned since; many larger employers now have central hub offices throughout Chaguanas offering the local workforce an alternative to Port of Spain work life. |
To find out more about the Trinidad Commercial market, contact us about our Commercial Rental Rate Study 2017, an in-depth report on the above trends and more.