Relocating to Barbados? Our Agents Can Find You A Home!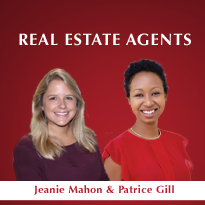 Corporate Rental experts Jeanie Mahon and Patrice Gill answer some vital questions for this key segment of the real estate market. Some of this information can be found in the Corporate Rentals E-book and right here on our blog. N.B. that the statistics and background information are derived from our portfolio of property listings.
Patrice and Jeanie also provide useful guidance for landlords hoping to attract solid long-term tenants for their properties. Our Sales Agents go beyond finding suitable homes for professionals; they share key information to assist families with getting settled.
Who are your clients?
People who are relocating, specifically professionals coming to Barbados – often with their families. The expatriate population, namely those who relocate under various banks, embassies, international organizations and offshore companies often require properties of this type.
How is a corporate rental different from a regular rental?
In Barbados, the rentals market can be categorized into two broad segments – local rentals and corporate rentals. Local rentals typically range between BDS $1,000 – BDS $2,500 per month whereas corporate rentals rates begin at approximately BDS $3,500 per month. A considerable amount of properties are in the BDS $3,500 - $6,000 range, while the minority fall within the rental range of BDS $18,000 - $21,000.
For anyone familiar with the Barbados market, the West and South Coasts, namely St. James and Christ Church are well-known for their options; largely due to nearby businesses, amenities, beaches and shopping. Houses constitute 50% of our rental property types, followed by apartments and townhouses.
What are clients looking for?
It depends on the client's needs. Generally, clients are looking for:
*Close proximity to amenities and schools
*Close proximity to work/place of employment
*A reputable neighbourhood
*Modern finishes and furniture
*Updated kitchens and bathrooms
*An open-plan layout, in some cases
What is an executive home?
An executive home can be defined as a 3-5 bedroom stand-alone family house, with quality finishes, pool and garden within close proximity to work and schools. While there is a significant demand for executive homes between BDS$3,500 - $6,000, several houses available are not considered executive standard by the corporate market. While these homes may have a lot to offer, the corporate expectation includes features such as upgraded kitchens and bathrooms, air-conditioning, modern finishes and sometimes an open-plan design, which are not always prevalent in our selection. The few executive homes that are available do meet the expected standard but often exceed the housing budgets of some corporate clients.
Is there more of a demand for homes or condos?
This largely depends on the client's needs. Some families relocating may opt for an executive home in an established neighbourhood while a couple may prefer a condo with amenities within a gated community.
Do clients prefer furnished or unfurnished?
The majority of requests are for furnished, since relocation with furniture may not be worth the hassle or the expense.
Average duration for this type of rental?
On average rental terms are 1-3 years, with one year being the most popular with a renewal of the lease option.
Is there a peak season when they are in demand?
August to October is usually the busiest period for relocating. One variable that causes this is when school begins the new term. It's also customary for families to make a "looking trip" in advance of their move.
What are some of the challenges?
Managing market expectations with landlords. For example, when advising when a price reduction is warranted, it is sometimes difficult to advise, explain and convince landlords to adapt to market conditions in order to be realistic.
What do you recommend that landlords do to keep their properties well-maintained?
*Ensure the property is cleaned and maintained regularly.
*Keep the landscaping and garden maintained.
*Spruce it up as soon as you have a vacancy.
*Consider engaging the services of a professional property management firm.
What are your thoughts on staging and/ or preparing for a viewing?
People may not want to spend money but it is required for a certain price bracket. At the very least, homes show best with lights on and with all of the windows open to allow fresh breezes to come in. De-cluttering is a must. It is also advisable to have neutral wall colours, so repainting may be necessary.
What things should a landlord consider to keep expectations realistic?
Be open to reasonable requests from tenants.
Some prospective tenants or their corporate entities may have specific requirements on housing, eg. security grilles, alarm systems installed and safety nets for pool area. Typically, these anticipated requirements should be highlighted between the agent and the landlord at the time of listing.
Be prepared to adapt to market conditions and set realistic rental rates. Avoid vacancy, since this is an unrecoverable cost.
Be open to receiving professional advice. Remember that a professional agent can be objective and will see your property through a prospective tenant's eyes.
For more guidance, prospective tenants and landlords may contact:
Patrice Gill | Tel: (246) 836-8515 | Email: patrice.gill@terracaribbean.com
Jeanie Mahon | Tel: (246) 256-0706 | Email: jeanie.mahon@terracaribbean.com
**Find this article in The Red Book® 2015. All rights reserved.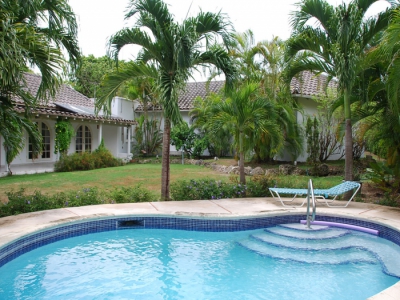 Mille Fleurs set on the West Coast of Barbados