What's Selling in T&T in 2022?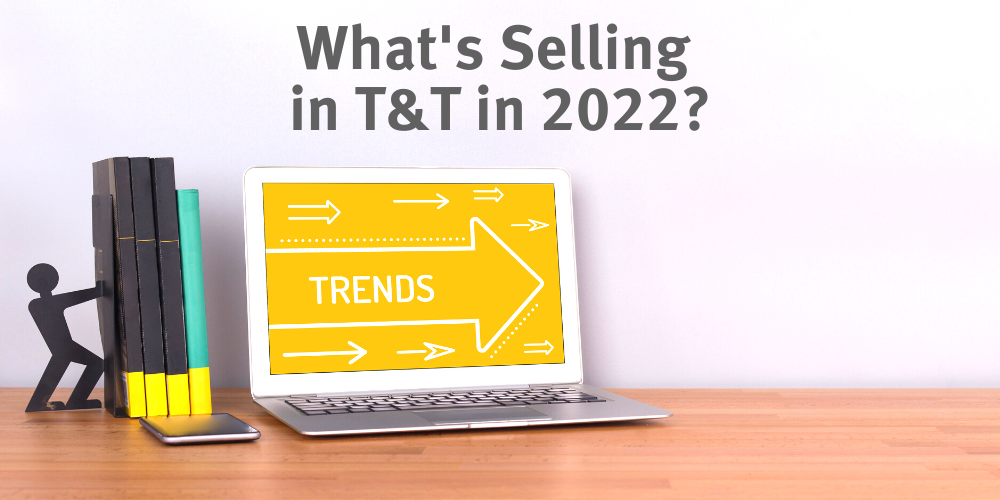 What's selling in T&T in 2022?
In early 2021, due to the pandemic and the sudden shift in properties actually being purchased, we took a closer look at the movement in the market and highlighted some residential trends for 2021.
Now that we're fully out of lockdown, and activity seems to be returning to almost pre-COVID norms, we delved in again to see which trends stayed and which trends did not.
Are people still buying Staycation homes? – In 2020, after the first lockdown, we saw a notable upsurge in enquiries and sale of properties in Tobago, Blanchisseuse, Mayaro and Las Cuevas. We attributed this to travel restrictions and health and safety fears grounding T&T citizens. However, with the borders reopened, Trinis can't let go of their travel habits and Piarco Airport has been busy again. Thus, unsurprisingly, sales of staycation homes have decreased this year from the 2020/2021 highs but are still up from 2019 staycation sales. With Tobago heating up in activity for the rest of the year and plans to upgrade the A.N.R. International Airport, we think this is a trend that will continue, at least in Tobago.
Land doh spoil! – Staycation homes were popular in 2020 and 2021, but in 2019 land accounted for 20% of all sales and in 2022, now accounts for 29% of all sales. We can safely say that land is the hot sell this year. With construction costs high, purchasers are buying and holding or preferring to build on their own. The global logistical challenges have pushed even some developers to sell land only, rather than a finished move-in ready product.
Your own house & land or community living? –In our first edition of The Red Book Trinidad & Tobago 2019, before the pandemic, we mentioned that apartments and townhouses were more popular than houses. However, since the beginning of the pandemic and post lockdown in 2020 and 2021, our homes doubled as workspaces and recreational spaces and houses have made a resurgence. With houses accounting for 43% of residential property sales this year, we can report that this trend has sustained through to 2022 and we're counting houses as a hot sell also.
Starter homes for that first-time homeowner – 2021 was a great year for starter homes. During the last two years, there has been a marked increase in homes specifically built for the first-time buyer. Floor areas are on the smaller size to match smaller price tags. Adding to this trend, some developers are quietly repurposing commercial or mixed-use buildings into affordable apartment units for that budget-conscious homebuyer.
What about price reductions? – Throughout 2020 and 2021, we observed vendors adjusting their expectations and pricing downwards incrementally from initial asking prices, at times by as much as 20%. It is common knowledge that the captive market for residential property is approximately $1.9m and below. Consequently, this year, initial asking prices have been more realistic as vendors and buyers alike acknowledge that the Real Estate market has changed. However, with inflated construction costs, can developers sustainably build for more cautious, discerning buyers, still reeling from the shock of a pandemic?
Trends Terra Caribbean Trinidad would like to see:
More affordable housing for locals – The average family with a joint income can afford a home below $1.9m. This segment accounts for most buyers; hence we hope to see developers find ways to overcome construction costs and challenges in 2023.
Mixed-use buildings – With the contraction of commercial Real Estate during the pandemic and before, some developers are shifting gears and repurposing commercial buildings into residential units, while keeping commercial space. Mixed-use buildings are a novel concept to the T&T market, but we think it's an excellent model for buyers, developers, and investors.
Pet-friendly options – Pets are part of the family even more now than recent times. Hence, we get enquiries for pet-friendly apartment and townhouse sale options frequently. We'd like to see more communities catering for our four-legged furry family.
More SMART homes – This is more of a want than a need but with everything tied to technology and digitally controlled, we'd love to see more homes have a SMART option.
Find out more about what's happening in the market! Start a chat with any one of our knowledgeable Agents!