How has COVID 19 affected the Real Estate Market so far?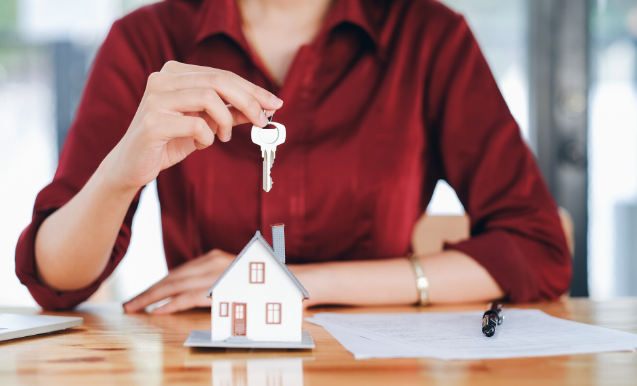 Fear, Anxiety, Hope, Vision. Many of the emotions that seem to flow through us all on a daily basis since the emergence of the COVID 19 pandemic.
I do not think I have spoken on the telephone as much as I have over the last four weeks than I have in my entire real estate career, or at least not for the length of time on each call discussing with clients about the volatile market and what to do in various situations.
Landlords wish to know what to do with tenants breaking their agreement, paying part of their rent, or in some cases tenants unable to pay any rent at all. The short term lets are for the most part leaving many properties vacant. They are asking when I think we will see a return of such renters? Sellers are asking if to take their property off the market and others are asking if this is the right time to put theirs on, they may have no alternative. Whilst other investors are asking quietly about deals that are materializing. Banks are offering differed payment options for a short period, however, what happens after this period is exhausted? Will banks' interest rates drop or will they climb? Valuations of properties will likely be lower. How will this reflect on defaulted loans? All very good questions.
In a market that has no "playbook", no "SOP" on how to handle this type of situation, how do you advise your clients? At Terra, we are data-driven which allows us to guide our clients, but there is no data to revert to in this situation.
Whilst I am a Realtor by profession, I am also a parent with kids at school, a mortgagee, a landlord for both long and short-term properties, and being self-employed have to look at managing my own financial commitments. We ARE all in this together. I would like to share with you my suggestions on this ever-changing market.
I recommend during this time, observe the international economic situation, attend webinars, talk with your colleagues and business associates, essentially step back and scrutinize the market on the whole so you are better prepared for the new way of doing business as we emerge from the pandemic.
Landlord's revert to your rental agreement or lease and work with your tenants. Have compassionate and realistic conversations. This is not an easy time for anyone, both physically, mentally, and emotionally.
Tenants, respect that whilst you may not be able to pay your rent in full your Landlord too has expenses that have to be paid to maintain the property. If they are unable to pay these then the property may not be there for you to rent. Consider any way you can help your landlord by assisting in reducing their bills or offer to look after the grounds, clean the pool, etc.
Short-term properties analyze your running cost and look at temporarily positioning the property on the long/mid-term rental market. It may be some time before we see the return of our tourism sector.
Landlords with commercial properties, look at repurposing your space, companies have invested money to get their staff working remotely during the COVID 19 period and may find this a cost-effective and productive way to move forward in the future. I expect the need for office space will be diminished. Warehouse and retail, as always will depend on location and pricing, so again review your running expenses to offer the best value.
My personal views on our current situation are that whilst the international market is showing a slow resurgence, the Caribbean/Barbados market will take much longer before we start seeing such. I believe the rental market will be saturated, however, will be the largest shifting market as clients relocate for both business and personal reasons.
As our Right Honorable Prime Minister, Ms. Mia Amor Mottley said, "This is not a sprint, this is a marathon."
Should you have any questions or wish to share your comments please do not hesitate to contact me anytime, I am always interested to hear your thoughts, ideas, and comments.
Wishing you all the very best. Stay safe.