What's your Real Estate Resolution for 2019?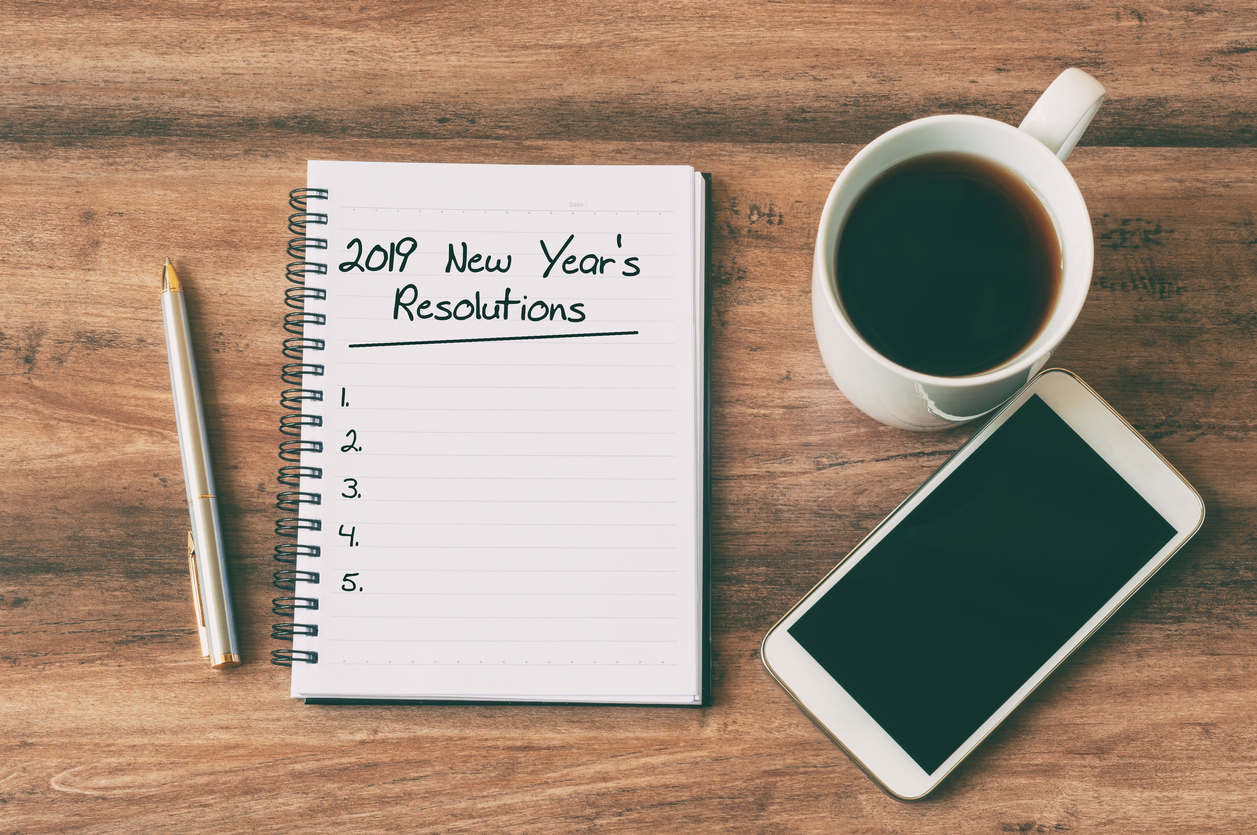 We're two weeks into the New Year and while we're still reeling from 2018 and the challenges that came with it, we are hoping for a brighter 2019.
Therefore, we're urging all our clients and customers to start their property planning now if you haven't already started. Whether you're a first time homeowner, putting your house on the market to upgrade or in the commercial market, we advise everyone to have a goal for this year and an action plan to achieve it!
So what's your Real Estate Resolution for 2019?
Buyers!
We are most definitely in a buyers' market; low property prices and banks are more competitive now and offering better rates than they have in years. A family home is a long term lifestyle decision that almost always results in Real Estate appreciation which in later years is used as retirement monies or inheritance proceeds. So if you can buy, now is the time!
If you're not quite there yet, in terms of cash, start a savings plan NOW to acquire that property. It may not be this year, maybe 2020, but remember, Real Estate is one of the best ways to create wealth, so plan today by making the first step.
For more advice on buying a property, check out our video series, Be in the Know!
Sellers!
Generally, buyers will view a minimum of 5 – 10 properties before taking the leap. To ensure that your property ends up on that list, we suggest that you set your asking price as close to market price as possible. Purchasers buy by comparison and their purchasing power is governed by what they are able to borrow. With decades of market data on hand, let one of our agents guide your pricing decisions.
Remember that once a purchase price is agreed, the bank will only lend based on a valuation provided by an approved RICS valuation firm. Recent comparable market information represents an integral part of how valuation firms come to a final value when advising the mortgagee. So it's best to be close to market pricing as possible.
Commercial tenants!
With high vacancy rates and landlords feeling the burden of extremely low uptake over the past three to four years, this makes 2019 an opportune time to move and upgrade office space.
There are currently a myriad of incentives being offered to tenants including extended outfitting rent holidays, credit notes/cash back towards build out costs, subsidized build out financing as well as heavily discounted rental rates. So if your company is nearing the close of a lease, this year could be the year to move to that A or B Class building in a prime location.
So what do you want to achieve this year? A new home? An investment property? Move to a bigger place? A goal without a plan is just a wish. Start planning while the year is young.
Need more advice? Feel free to contact anyone on our team as we are here to ensure you feel comfortable and confident to make informed decisions.