Buying Styles: Men vs. Women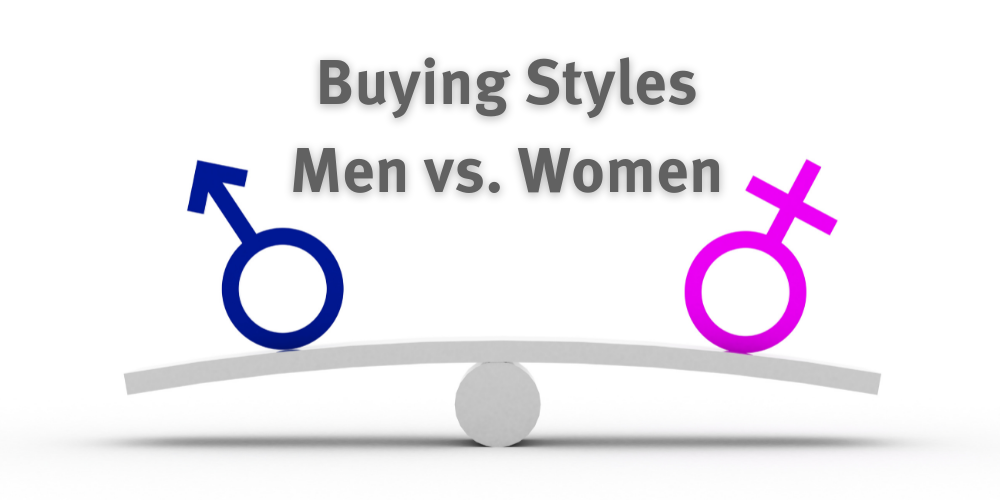 It's no secret that men and women think, act, and prioritize differently. The same goes when searching for homes. Believe it or not, when it comes to buying homes, men and women differ on the questions they ask, their motivation for buying and what they ultimately base their decisions on. We asked our agents, "What are the buying styles of men vs. women?" and the responses were telling.
While men fixate on price and the bare bones of the home, women tend to focus on safety, livability, and future plans - all equally important. Though the questions below are not exhaustive or exclusive to either male or female, it is an abstract of the contrast between men and women and how they make their property decisions.
What do men ask?
While women are also price-conscious, men tend to be more vocal and ask the hard money questions. Our agents have cited men as asking, "Is the price negotiable?" more often than women. Other questions that men may ask are usually around the future financial outlay and financial risk of the property. For example, "How many years left on the lease?" or "Is this a septic tank or soak away?"
On the topic of future financial outlay, men assess their potential investment and how much work would be needed on a home by asking, "How old is the house?" and sometimes "Why are they selling?" to gauge if the home is too good to be true.
Probably knowing that fixes and repair on the home would land on their "Honey Do" list, men prepare by asking, "When was the roof changed?" or "When was the wiring/plumbing last done?" or "Does it flood?"
What do women ask?
One of the top priorities of the fairer sex is safety and as inherently maternal beings, women tend to ask, "Is this a safe neighbourhood?" and more questions around crime in the area. Women also ask, "Are there any parks?" for the children in the family.
Without generalizing, women are usually the homemakers and decorators and know how many panels of curtains are needed for each room and what size kitchen is needed for a comfortable home. Hence, women tend to ask specific questions like "What's the size of the bedrooms?" and "What material are the kitchen cabinets and counter tops made of?"
For women, they envision their children growing up in this home, possible renovations to keep the property up-to-date andeveryone's comfort. Some of our agents cite women as asking "When was the last upgrade or renovation?" more than men or "Is the backyard big enough for a pool?"
What you should ask
Again, while these questions do not cover everything that men or women ask, they are the most popular enquiries of prospective buyers. However, from an Agent's perspective, buyers on the brink of making a decision should also ask the following questions:
Neighbourhood
Who are the immediate neighbors?
What amenities are nearby?
Any other access to the area?
The cost
Was the property recently valued?
Does any furniture come with the property and at what cost?
The agreement
Are the vendors amenable to extensions?
Are there any special conditions?
Whether man or woman, experienced Real Agents are usually impartial, transparent and they guide the emotional aspect of the home buying process. To get more advice on what questions you should ask and when, reach out to any of our Agents!