Marketing Steps for Advertising Your Home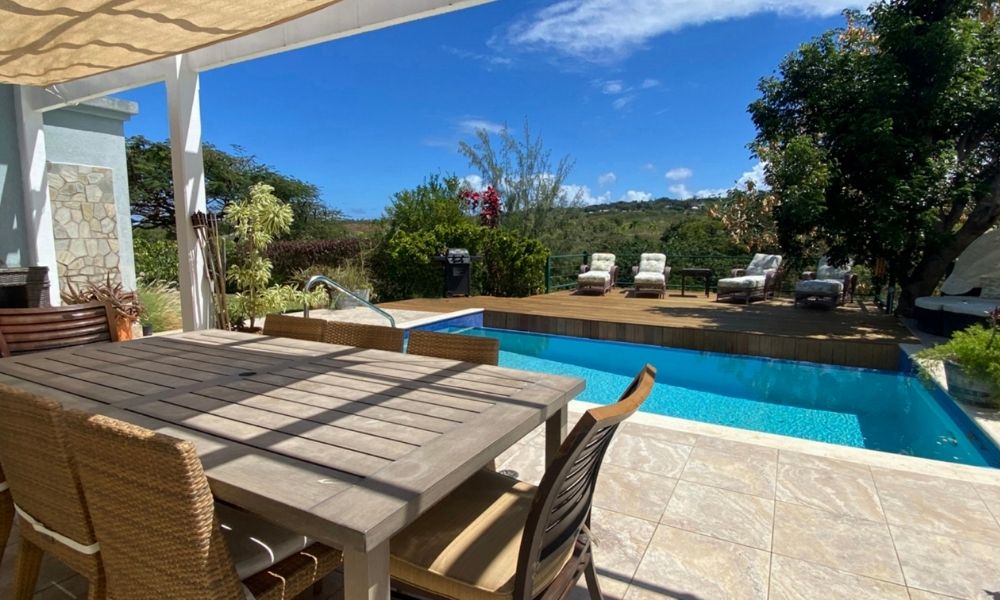 Many people are in search of new homes. With the influx of employees adapting to be able to work from home, suddenly their backdrops are becoming more exotic. This is a great time to sell your Caribbean property, as people are seeking paradisiac settings for their new beginnings. Following a few marketing steps for advertising your home is sure to your property noticed.
Curb Appeal
Curb appeal is important in selling any home. People want to know what the front of the house and yard look like. Especially with expats that travel from other countries to your island, you'll want to supply them with good photos.
People will most likely view your property online initially, so be sure to provide attention-catching shots. Remove vehicles and anything else that shouldn't be in the photograph before taking it. Take close-ups, angled shots, and avoid capturing the house with shade falling on it.
Exterior Photos
Other exterior photos that you can and should take are anything amenity-wise that would draw a buyer to a property. A clubhouse, pool, nearby tennis courts, or an exceptional backyard can be a deal maker. Shoot long and emphasize how much space is offered. Additionally, be sure to take care of all landscaping needs ahead of time and remove toys or other clutter. Finally, avoid shooting into the sun.
Virtual Tours
Though interior photos are a must (the more specific and well lit, the better), there is another option. Especially in places far away from current buyers' homes or due to the pandemic, consider virtual tours. These can create a lookbook of photos that takes the viewer through the home, room by room. You are in control of what they see.
Virtual tours that are done right are definitely worth the effort. You can also provide a floor plan, so the prospective buyer can see the exact setup of your abode without stepping foot inside. This should help narrow the people who physically visit down to serious buyers.
Agent Tours
When selling property in Barbados,turn to the experts at Terra Caribbean. Our team of seasoned and local professionals can help you tailor your listing to target the specific type of home shopper that you are seeking. We know the area, the draw, and how to best frame the advertising of your home to reach a select group of clients. Once you're able to share photos and virtual tour images, one of our agents can bring those genuine buyers for an in-person tour and hopefully get your property sold in no time.
There are many marketing steps for advertising your home. To begin, you'll want to eliminate the space of any overflow clutter and adjust the wall colors to something bright and neutral. For any questions regarding making your home more marketable, ask an agent. We are here to make this process less stressful and more swift so that you too may start your new beginning.