Welcome to Barbados!
Where to work, gym, eat and play!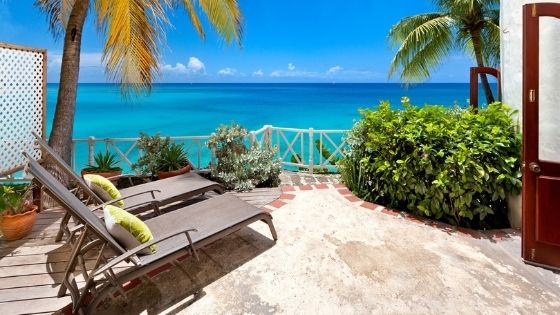 Our Welcome Stamp has answered the call for many people who are willing to take advantage of our 'Work from Home' initiative.
We have received your calls and emails and we are all diligently looking for accommodation for you to call home whether it is for the full 12 months or for the medium term. We have received requests with an option to test our waters and rent for a shorter-term before making the decision on a long term stay. It is important to note that rental rates will vary depending on the length of the rental. Let me explain.
A long term rental is characterized as 12 months or more. As a long term tenant, you will be responsible for paying your monthly utilities which include your use of electricity, in some cases water, internet, and cable. Flow and Digicel are the main telecommunications providers on the island.
For shorter-term stays or medium-term rentals those from 3-6 months, your rate will be a bit higher as it will include the cost of utilities.
Here are a few helpful tidbits on things you need to know about life in Barbados:
Barbados, like the rest of the world, is still operating under COVID restrictions. Based on your country of departure you may have to quarantine at one of our designated isolation facilities before you can move around the island freely. We have relaxed some of our protocols however, please follow the regulations that are still in place to protect us all. Remember to; always leave home with your mask and sanitize your hands when entering any place of business.
I am sure some days you will welcome a change of scenery and would like to grab a latte or shake while you work. A few of my go-to spots between meetings where I can have a quick bite while staying connected are Art Splash, Coffee Bean, and Senses Marche. Some other coffee shops offer free wifi but please support the establishment while using their services. If you would rather get delivery, give Hopscotch or Wifetch a call. They deliver food from your favourite restaurants and cafes to groceries from our major supermarkets, among other things.
If you prefer a more professional working environment offering virtual services, meeting rooms, or receptionist services, Regus Barbados and Desk Tops Barbados help you to stay productive in a modern workspace with quick internet speeds. You have the option to rent desk space as it is needed.
After you have put in your required hours, I am sure you will be looking for some activities to keep you entertained. We are a small island with a lot to offer! Our number one recreation spot is of course the beach; we have 80 of them to choose from. My favourite beach for swimming is Brownes Beach. For relaxing and enjoying the surf, Bathsheba is the place to be. If you are interested in exploring our waters you can contact Barbados Blue or Trident Free Divers to name a few. They offer a range of diving activities.
If you are a fitness enthusiast, we have a host of gyms and studios to suit your needs. Most gyms have qualified instructors to cater to your skillset. If CrossFit is your thing we have a few CrossFit gyms on the island - Bassa Bassa and Limitless Performance are some popular ones. We also have an adventure race BAR, which brings anyone willing to get fitter than ever before, together for a friendly competition. If you prefer a more holistic approach to fitness we have a range of Pilates and Yoga studios across the island. BodyMekanix, for example, blends different techniques and treats movement as a form of therapy.
For dining out at night, we have a full range of restaurants and bars to keep you entertained. Our restaurants span from the South Coast to West Coast and many are inland. For a full list of restaurants and places of interest, check out www.visitbarbados.org.
I also encourage you to visit www.welcomestampbarbados.com to learn more about this new and exciting opportunity Barbados has to offer.
See you soon!