Factors That Affect Residential Property Values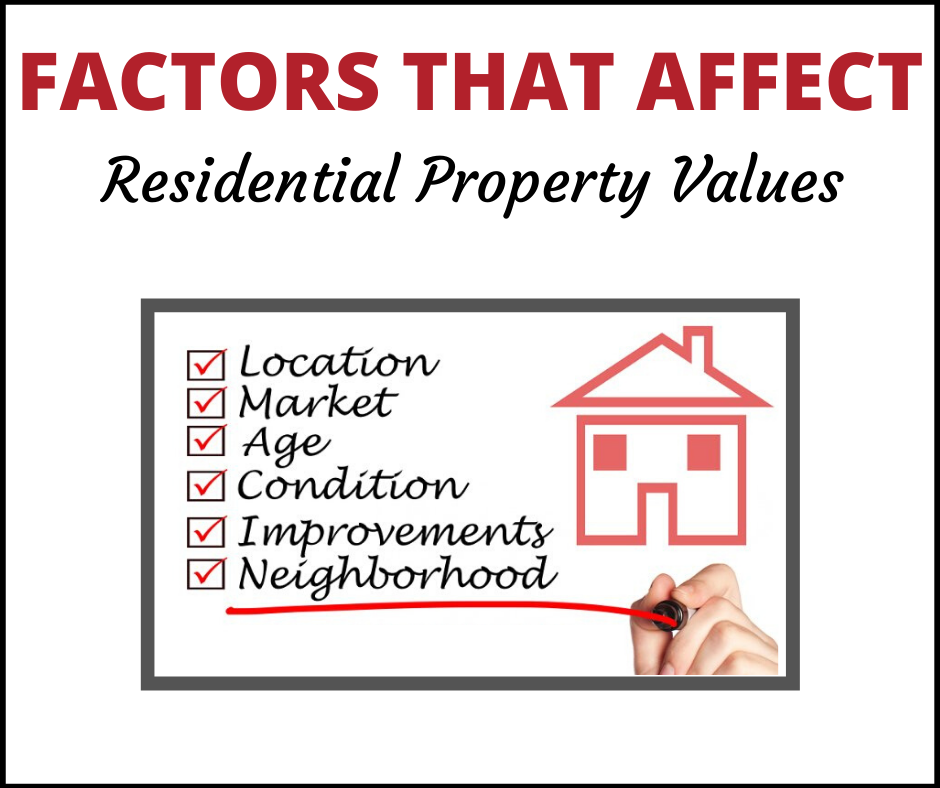 Buying or selling a house can be stressful.
As a buyer who is seeking financial assistance to purchase a home; making an offer higher than the value of the property may deprive you from attaining financing from a bank. On the other hand, an offer which is too low can also deprive you of winning the bid for the house.
As a seller, pricing your home too high would run the risk of scaring purchasers; and pricing it too low could potentially leave money on the table.
Whether you are a buyer or a seller it is recommended to have the property valued. In valuing the property there are factors that can affect the value including:
Location – the potential growth and development of the area. Is it easily accessible to public transportation, schools, restaurants, shops, recreation, entertainment etc.? The more accessible the property the higher its potential value.
Size – Having a bigger property does not necessarily mean it is more valuable. And even if it may be more valuable, it may not attract prospective purchasers. The house should show effective/purpose built useable spaces as opposed to spaces that can be considered useless to a potential buyer.
Age and Condition – a property will require maintenance from the time construction is completed. A well-maintained home will attract a higher value than similar aged building with similar finish with little to no maintenance.
Finishes – the quality of finish can also impact the value e.g. ceramic tiles verses porcelain tiles on the floor.
Improvements – like finishes, improvements can impact the value. However, the improvements made to a home must or should have a general appeal to most or all buyers.
The Market – the property market and the economy goes hand in hand, if the economy is not doing well it will affect the property market even with all the improvements, finishes and being in the ideal location. If there is a large demand for few properties, it is considered a seller's market. In this scenario, bids can push prices above market value which in turn increases property values. On the contrary if there is a large supply with low demand it is closed a buyer's market. Fewer transactions coupled with lower achieved sale prices can negatively impact the value of the property.