Welcome To Marigot Bay, St. Lucia
Share This On:

SEE ALL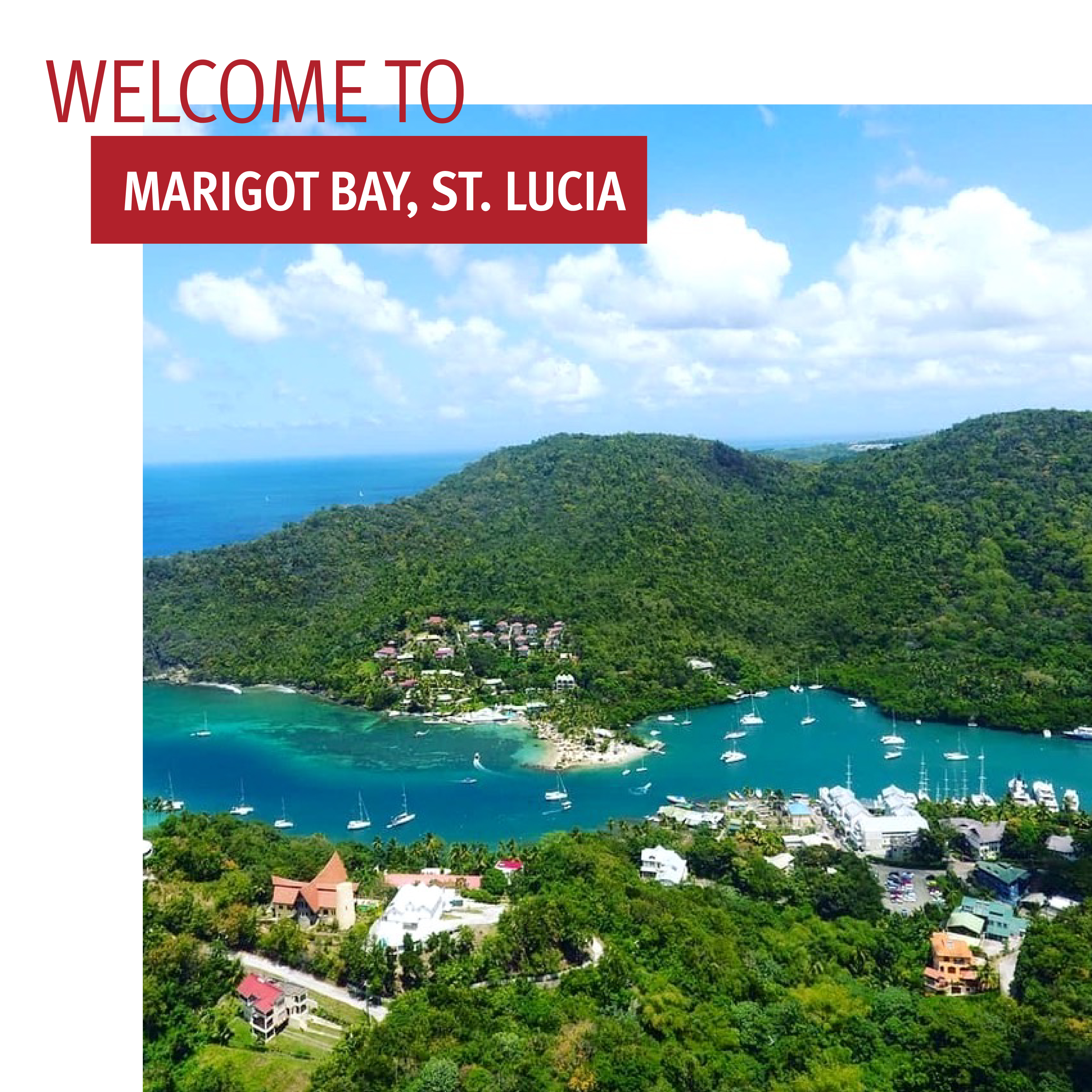 Like many a sailor in years past, here is your opportunity to "discover" Marigot Bay, a picturesque waterside community on our west coast, between the city of Castries and the town of Soufriere. It has been described by the prolific American novelist James A. Michener as "The Most Beautiful Bay in the Caribbean". Marigot Bay holds a certain allure that is unique in the world, with a mixture of lush green mountains, turquoise reefs and beaches, and a choice of varied accommodations.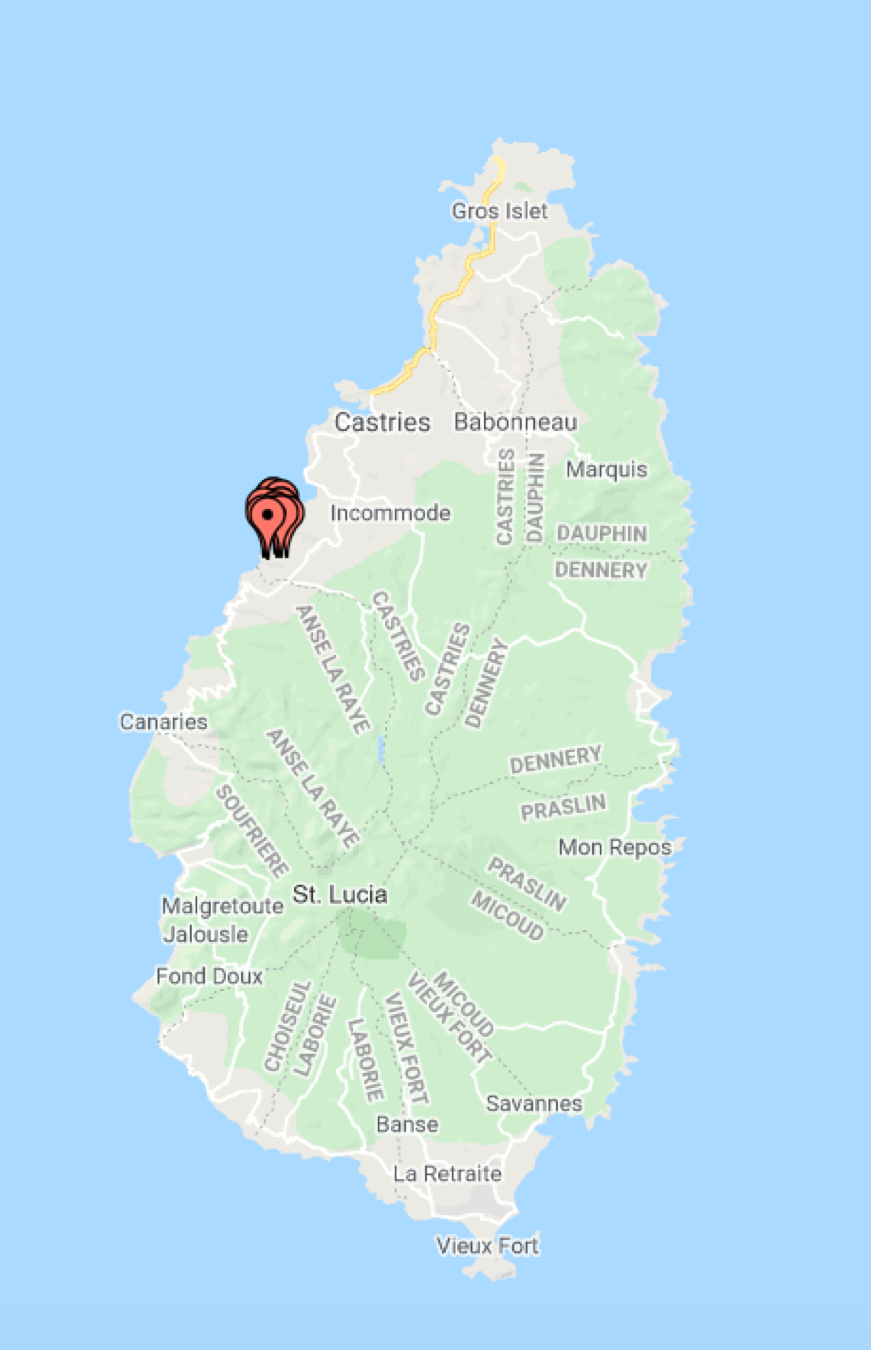 A haven for sun-seekers and sailors alike, the bay hosts super yachts and many smaller boats that come in for days, weeks and sometimes months at a time. The marina reaches depths of up to 20 feet, to allow mooring of very large vessels. To pinpoint your location on the map, the bay is 5 miles to the south of Castries, facing west and lapped by the calm Caribbean Sea.
Amenities located in the central part of Marigot Bay, include fine restaurants, shops and supermarket, a Bank, taxi service as well as water sports and sailing activities that allow you to explore the whole island. In other words, Marigot Bay is an excellent hub or base; from which to launch your "island adventure". We at Terra Caribbean recognize this, and so we offer a myriad of housing options, to make Marigot Bay your home.
There are few luxury villas, up on the hillside ridges, a contrast from the resort hotels and guest houses in the bay. You may choose one of the beautiful apartments in Marina Village, above the shops and most of which overlook the Bay; and have access to the Marigot Bay Resort swimming pools, bars and other attractions. Instead, you may opt for mid-range villa overlooking the Bay and built from choice of local volcanic stone, hardwoods, or the more conventional materials.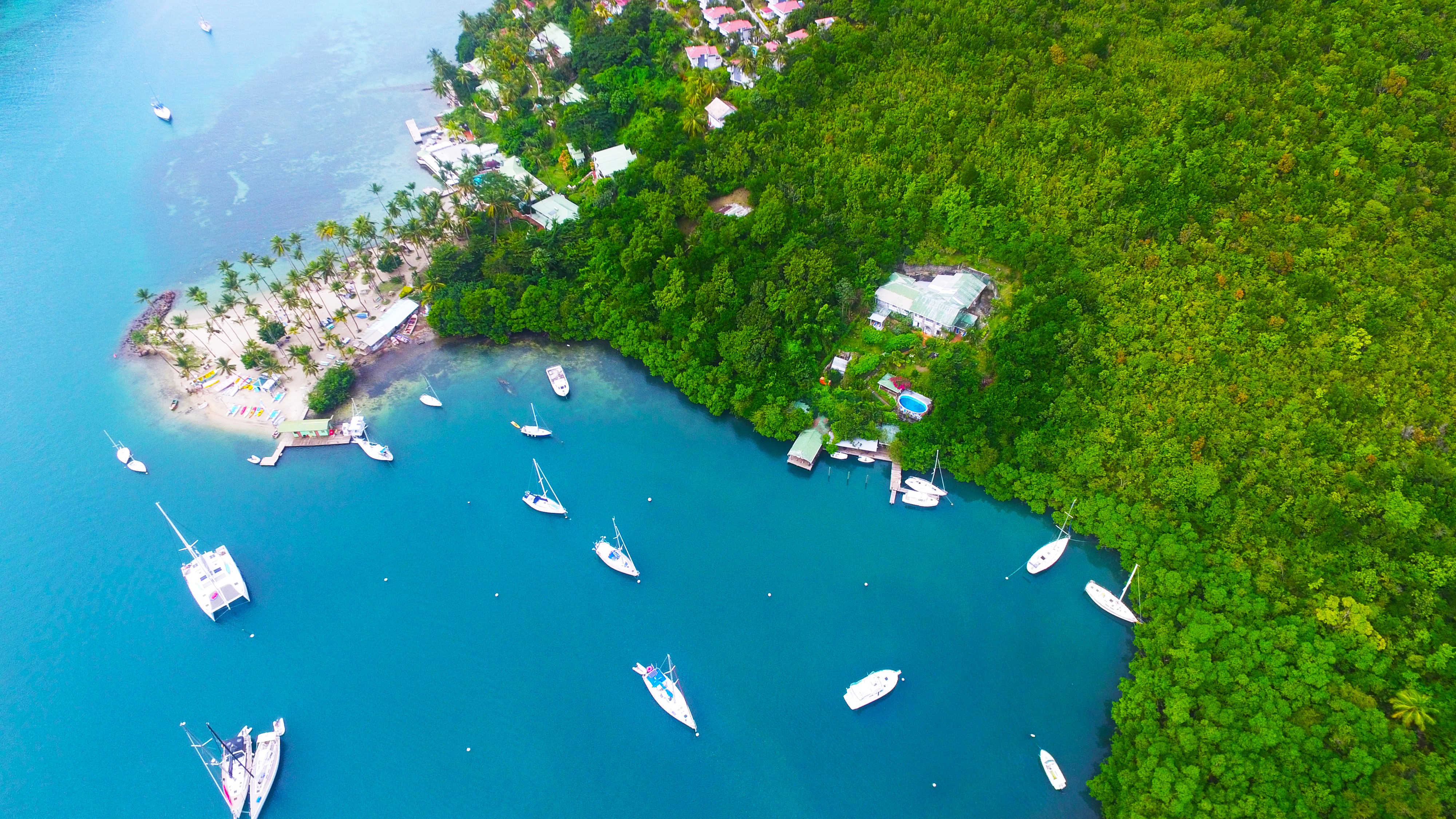 Please review our portfolio below by clicking on the map; and contact one of our agents to arrange a viewing at your convenience: