What You Need to Know When Buying a Condo
A few questions to ask yourself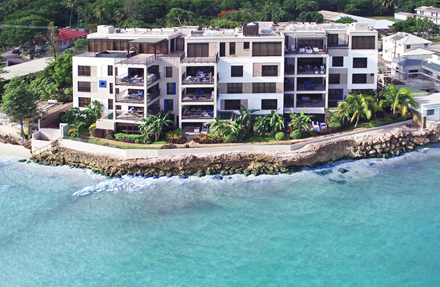 Whether you are buying your first home, downsizing to a smaller place or making an investment to let, there are going to be lots of condominiums for you to choose from. Whatever your reason, buying a condo could be the greatest decision that you have ever made. With an experienced Agent by your side, to guide you through the options and give you important information, you'll be sure to find the perfect fit.
Here are a few questions to ask yourself that will assist you and your agent in finding the best possibilities:
What is the purpose of this purchase?
Will you and your family be living in this condo? Or will you be renting it? If you plan on renting the unit, will you be renting on a short-term basis (to holidaymakers) or will the unit be rented on a long-term basis (annually). The answer will determine that age-old real estate adage: location, location, location. When discussing Holiday lets in Barbados, we know that the majority of visitors want to be on the beach or at least walking distance to the beach. For long-term rentals, this is not as important, but proximity to business hubs and schools become a priority.
What amenities do I want the development to have?
Perhaps you want to have access to a pool, Tennis Court or Gym? Security may be on the list as well as Beach access. Remember, these amenities will be a cost to you as a condo owner, but we'll touch more on that later.
---
Now that your agent has narrowed down the search and you are ready to put in an offer on the perfect unit. Here are the next set of questions to find answers for:
What are the POA charges?
These are Property Owner Association fees, which the owner of every unit must pay toward for the running of the development. These will include (where applicable) pool and garden maintenance, building insurance, security, elevator maintenance amongst other services. All of which are important to a development and have a cost attached to them. It would be wise to ask for the itemized list of what is covered in these fees, as each development is different.
Does the development have a sinking fund or reserve fund?
A sinking fund is one that is formed by the Property Owners to set aside money for expenses that the monthly maintenance fees do not cover. For example, a roof that needs to be replaced. As a condo owner, you are jointly responsible for the upkeep of the building, so it helps to have some funds saved for any unexpected expenses.
Is there a management company running the development?
If there is, you can ask them to see the accounts for the past 3 years. You want to ensure that the development you choose is well run, and will stay that way for years to come. You can also ask how the management team is selected (typically the Property Owners will be the ones to choose) and find out what the details of the contract are.
---
The last suggested question is more of an internal or self evaluation question.
"Do I/my family, or my intention for buying this unit, "fit in" with the overall vibe of the development? If you are looking for a quiet place to call home, or would like to rent to someone looking for a long term situation, and you buy a condo in a noisy, vibrant location, this might not be the best match. It's best to ensure the soul of the development matches yours, or your tenant's needs.
Overall, choosing the perfect condo can be an exciting adventure! Asking the right questions ensures you have the best experience in order to make the best decision possible.
Read more: OUR CONDO INDEXES & UPDATE ON THE 2016/2017 WINTER SEASON