Commercial Rental Rates over the years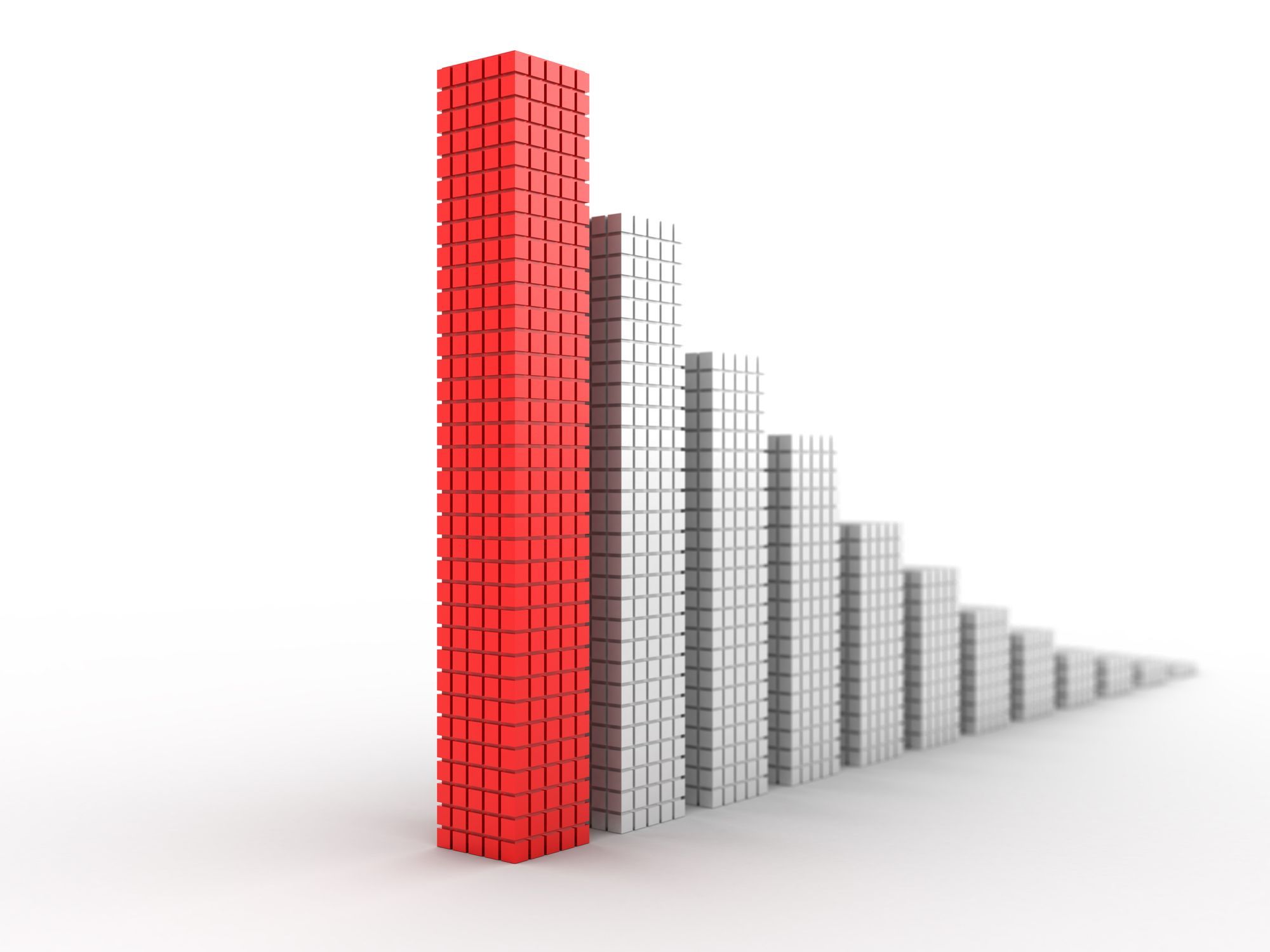 Terra Caribbean Trinidad has collated data from over forty buildings and produced the Commercial Rental Rate Study for ten years, 2007 – 2017. Our study has focused on A Class, B+ Class and B Class buildings within high demand areas with the purpose of assisting and advising tenants, building owners and developers on pricing decisions and market rates.
In 3 short years, 2014 to now, the commercial office rental real estate market has taken a steep nosedive into near stagnation. In our 2014 report, we highlighted that the market was buoyant with demand outweighing the supply of A Class and B Class office space culminating in new buildings being constructed within the period of 2012-2015 and rental rates increasing in the preceding years.
Within the last two years (2015-2017), however, as large corporations of the petrochemical industry have downsized operations globally, as well as in Trinidad, in response to a worldwide decrease in the demand for oil and by-products of oil, space in A Class and B Class commercial buildings have become available, resulting in a vacancy rate of approximately 20% - 25% in the private office rental market.
Below is a graphical representation of the Average Base Rental Rates for an A Class, B+ Class and B Class building, within the same area of Port of Spain. For ease of comparison and analysis, all buildings selected are within walking distance of each other and face the same challenges of traffic congestion, offsite parking and proximity to amenities. Thus, all other factors being equal, the primary variable in this evaluation is the Class of each building.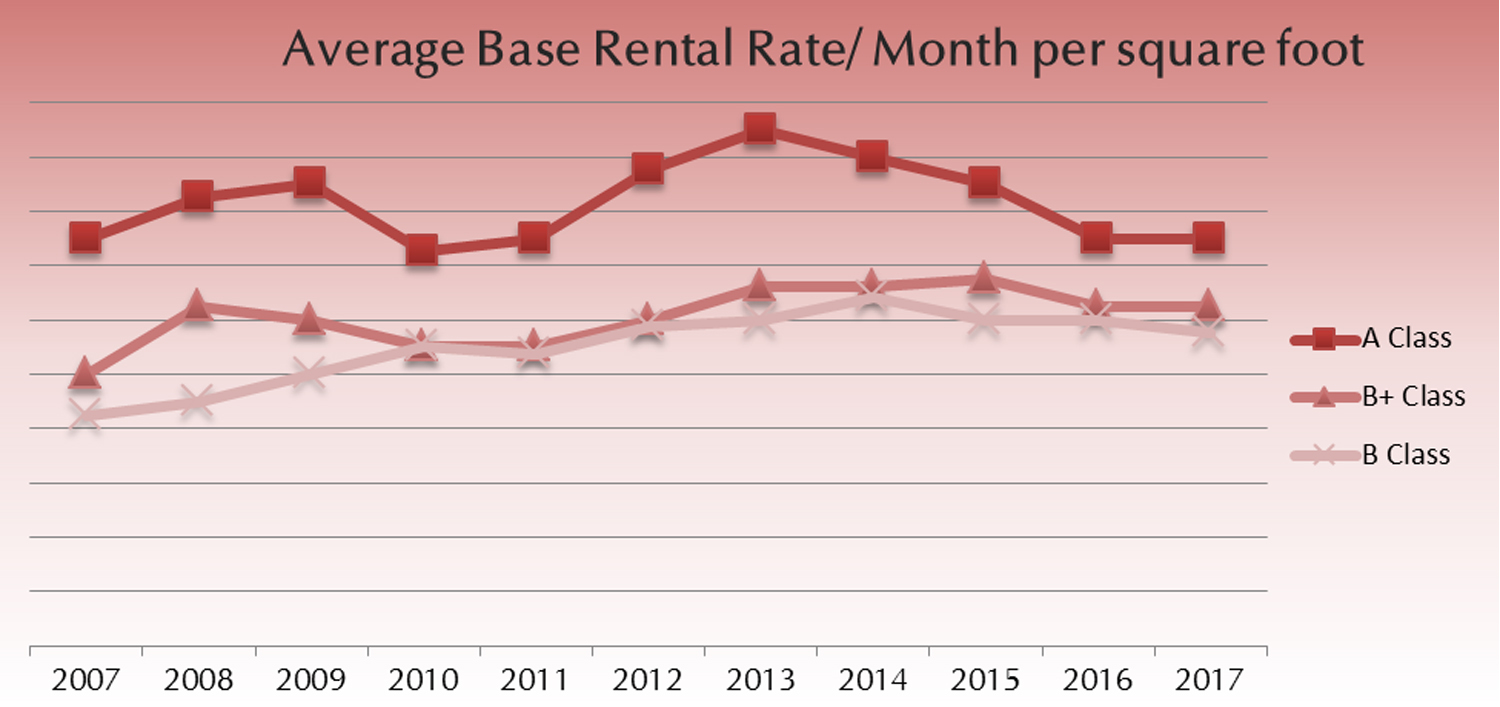 In our analysis, we have observed that there is a clear distinction between the rental rates of the A Class building as compared to its counterparts. The A Class and B+ Class lines charted show the same trend across the duration of 2007 – 2017; a decline between 2008 and 2010, a gradual increase from 2011 to 2013 followed by an incremental decrease until 2016. Rates have remained constant from 2016 to 2017. The B Class line shows a similar trend, however, changes were smoother along this line than the other two classes. Increases and decreases were sharper in A Class building rentals in economic downturns and booms respectively.
In response to the rapid shift in the economy, some commercial tenants capitalized on decreased rental rates in A Class and B Class spaces and relocated to upgraded locations. The information shows that the current commercial office rental market is conducive for tenants to relocate from substandard accommodations to superior, more modern buildings.
To purchase our Commercial Rental Rate Study 2017, an in-depth report on the above trends and more, enquire here.