Introducing the Country Club Cottages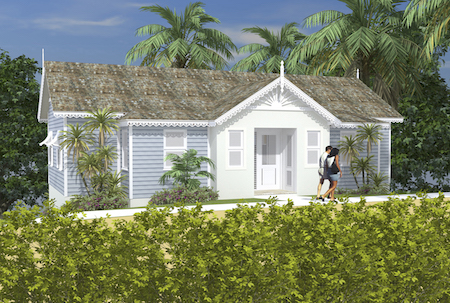 Managing Director at Apes Hill, Donovan Bagwell, recently sat down with the Terra Luxury team to give an update and some insight into one of the most prestigious communities on the island.
The Apes Hill community exudes an allure that is synonymous with the luxurious west coast, complete with a beautiful golf course, lovely polo grounds and stately homes. But now, the dream of luxurious living is even more within reach thanks to the latest addition to the property landscape - the country club cottages. Managing Director, Donovan Bagwell, summed up the newest property category as a 'smaller product' with all the charm and trims reminiscent of Caribbean life.
"It is a smaller product and very Caribbean in design and vernacular and serves as an entry level product into the development. They're all detached from one another so they are all very private with views either towards the golf course or the west coast - they're nice units for people who are not spending their whole year in Barbados.
"They're also situated near to the country club, so the proximity means that all the facilities are right there at their disposal. This would serve as added value for prospective owners that are purchasing for investment purposes, since they can put them into a short-term rental programme."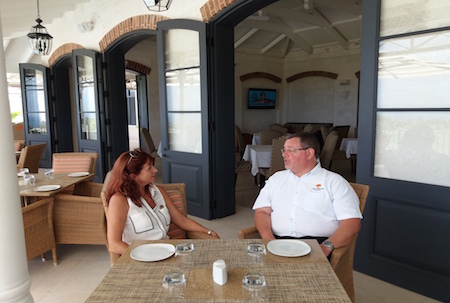 Bagwell also explains that their vision for the cottages incorporate not just investment seekers, but also families and couples looking to have a home away from home in a tranquil, secure community.
"Overall, they're very ideal for families, or even couples that are close to retirement but want to get a foothold into the development. In the future, the possibility also exists for country club cottage owners to trade up to a bigger property or an estate home in the community."
The country club cottages have come as added value on the heels of another stunning installment within the community, the country club house which was officially opened in February of this year.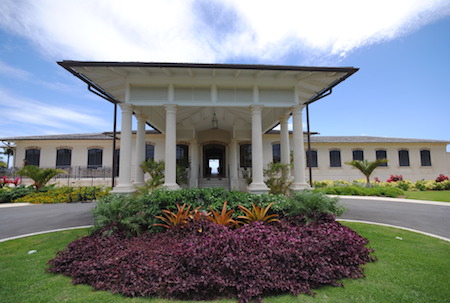 Featured: The Country Club House
"Apes Hill is a lifestyle development. We have a fantastic golf course and we wanted to add the other elements of the lifestyle to the development. So, we wanted to create the first true country club in Barbados where all the facilities are under one roof and within close proximity of each other, regardless of whether you are a golfer, or a tennis player or a fitness guru, everyone will be using the same facility. We wanted to create a social club somewhere that people would use it on a daily basis and on evenings to relax and enjoy whatever their lifestyle."
The country club house comes complete with locker rooms, a state of the art gym, a small spa treatment room, a lap pool (half Olympic-length) as well as a smaller resort pool, two tennis courts which are artificial grass and sand courts, a croquet lawn, practice range and facilities as well as expansive land that may be dedicated to other recreational activities including football pitches or whatever the owners require.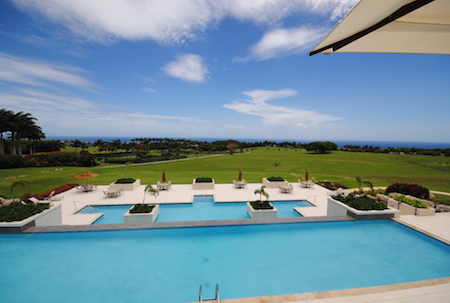 In addition to this, Bagwell confirms that the residential facet of the community is also booming, and has resonated well across varying markets and demographics.
"We have been very successful in selling a number of lots and homes at Apes Hill, but with the introduction of the country club, we're starting to get more and more building applications from lot owners at Apes Hill. At present, we have five houses which are now under construction and that are due to be completed in the next 30- to 60-days. There is also approximately another half-a-dozen larger estate homes that are under design and will be ready to start perhaps by the last quarter of this year, so we are seeing some impetus from people that have bought or are buying land to develop.
"At present, most owners are British followed by Canadians, and we have some owners from across Europe, including from Germany and Switzerland. There are also several Barbadian and other Caribbean-based owners within the community - it is a real spectrum of nationalities that makes it a very interesting social environment."