Now is the Time to Buy!
Share This On:

SEE ALL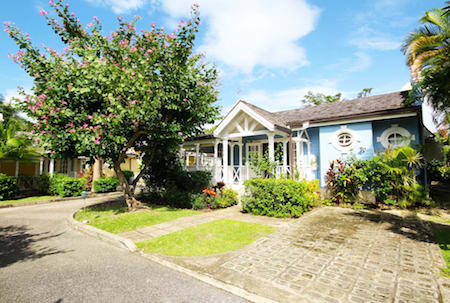 Here's to a great June and start of the second quarter of 2017!
Fashions change, but principles tend not to, so a man/woman's home is still their Castle.
Most of us do not have enough savings or collateral to qualify for a mortgage or land loan before we are in our late 20's or later. But here's the thing, time waits for no man/woman and unless you start a savings plan, buy an endowment policy or create some form of forced savings, your hard earned dollars will definitely end up in the hands of your Landlord, beautician, auto-dealer or your favourite bar/restaurant.
So why buy?
1) Buying a property, well chosen along with the trusted advice of one of our experienced Agents, is an excellent form of forced saving – you may feel the pinch at first but in a month or six you won't miss it and you will be building your own castle
2) Even if your mortgage payment is a bit more than your rent, one is an investment in you and your family's future and the other is a recurring expense. Property prices are the lowest they have been in a decade so why not buy for less than you could build? Great value.
3) Freedom! You have the liberty to decorate, hang pictures, implement or postpone improvements, have pets as you wish, when you wish and how you wish. No more "don'ts" apply to your Castle.
4) Security. Notably the interest rate is the lowest it has been in decades. If there be a currency adjustment, your money is worth far more in property or in a mortgage.
5) Capital Appreciation. Over a 4-10 year period you can reasonably expect that the value of your property will increase.
Finally, don't delay or be timid. Seek professional advice from your Bank or Credit Union as to your borrowing power and/or how to create it.