Introducing Cocktail Kitchen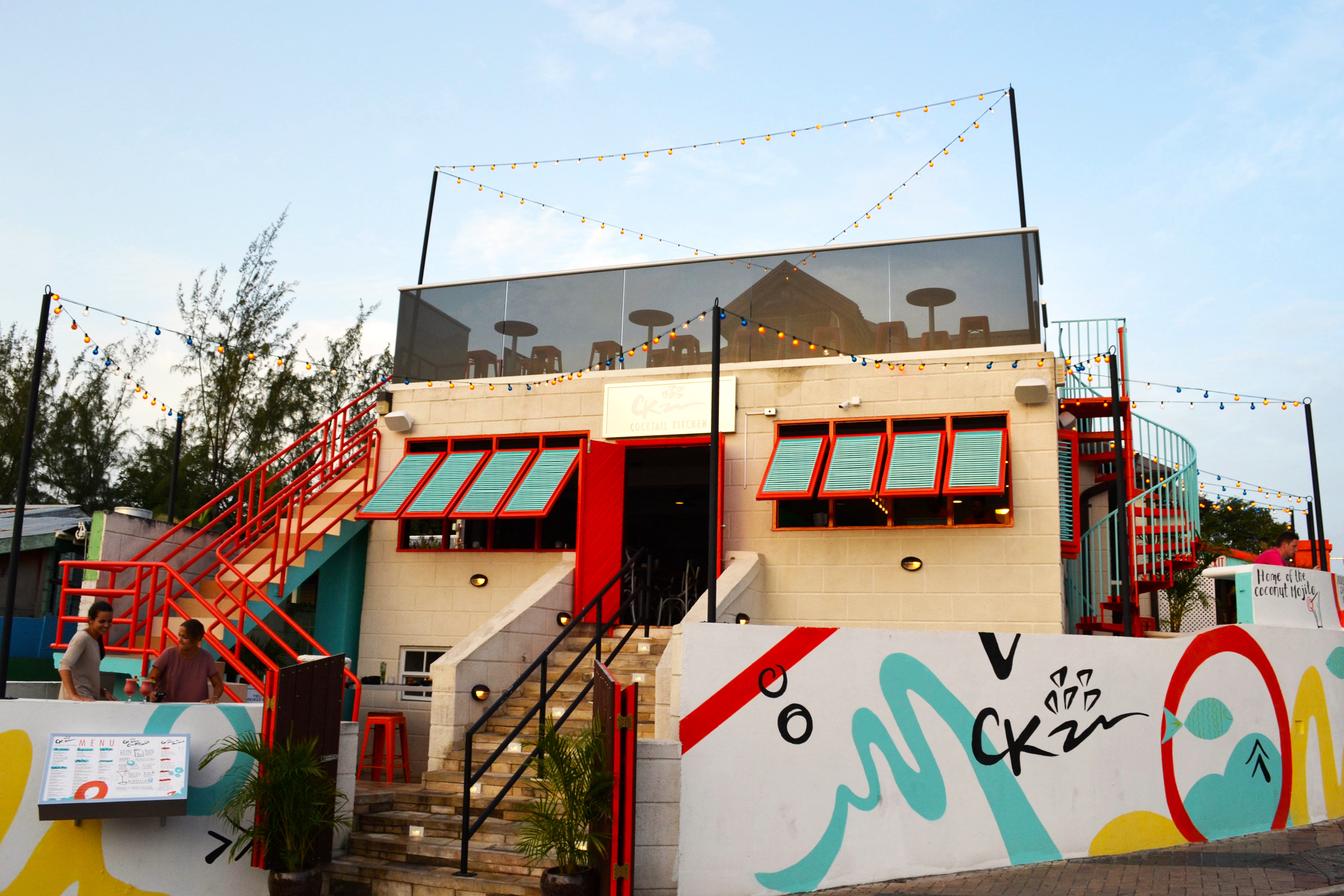 St. Lawrence Gap is renewing its cool, trendy status one hot spot at a time! Right now, perched on the corner of the liveliest gap in the south is Cocktail Kitchen, the latest addition to the menu of Gap restaurants and bars.
In addition to securing the iconic location on the corner of the busy St. Lawrence Gap, Cocktail Kitchen has also recruited award-winning local chef Damian Leach to create the most arresting tastes you can find on the island. Chef Leach, brings a wealth of experience from several of the top restaurant and hotels across the island, and is one of only three Barbadian chefs to hold the prestigious title of Caribbean Hotel and Tourism Association Chef of the Year title in over two decades.
There is no doubt that that Cocktail Kitchen ticks all the boxes as another delicious option for cocktails and amazing bites, offering the option to sit down and enjoy dinner, or sip the night away with laughter and music on the amazing roof deck. First, the menu serves up teasing bar nibbles, small bites and heavier mains including dishes like rack of lamb and popcorn tossed in 'the flavour of the moment'. But, if you can't make up your mind on the nibbles, ask for the CK sampler - a combination of any three bar nibbles! The eatery also carries a family-friendly vibe, catering to tots with a popular kids' menu and a fruit punch that is all the rave with the young diners!
Although its food is incredible and whets every appetite, the place is called Cocktail Kitchen for a reason! Peruse the cocktail menu and you're in for a chuckle with the quirkily named brews that will keep you calling for another. Test drive the exotic Thai Daiquiri, the tropical Mango Chow or The Wife Snatcher - all specialty cocktails whose ingredients, and effects, are sure to pique your curiosity. But if you must try everything on the drink's menu, don't forget the equally amusingly named shooters! And, it's no longer a secret - there are TWO daily happy hours at Cocktail Kitchen! Coming early? Then its happy hour from 5:00PM to 7:00PM. More of a night owl? Then catch the 10:00 p.m. until 11:00 p.m. happy hour! So you ask when to go? Monday through Saturday from 5 p.m. – 12: 30 p.m.


STAY IN THE KNOW WITH TERRA CARIBBEAN

Sign up for our bimonthly updates by subscribing to our newsletter.

Feeling social? Be sure to like and follow Terra Caribbean on Facebook and Instagram