Shaking Up Thursday Night at Primo Bar & Bistro
If you haven't had the chance to dine at Primo, the new culinary hotspot on the South Coast of Barbados, it's a must. Tucked away in a secluded beachfront location just as you enter the St-Lawrence Gap, this two-level restaurant not only serves up some sumptuous meals, but also delivers on those must-capture sunset views. But don't just expect to snap beautiful pics over a delicious meal. Primo is the latest venture for the owners of Cin Cin located on the West
Coast of Barbados, so here's the best spoiler alert you'll ever get: it's a completely luxurious experience from start to finish.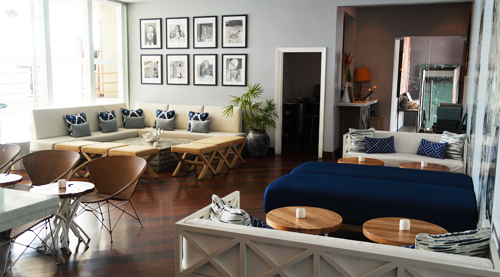 What Primo does best is create an elegant beachside ambiance with trendy art and chic bistro-style décor that makes you want to sit back and stay a while. With two bars serving up some tasty signature cocktails or the more traditional wines and spirits, I highly recommend getting there at least 30 minutes before your reservation to enjoy a pre-dinner cocktail in the air conditioned lounge. That'll also give you ample time to browse the Euro-Caribbean menu, which includes my favorites like the local asparagus on a baked brie puff drizzled with hollandaise sauce, and the oh-so-yummy seafood sampler platter served with a vegetable cous cous.
While there is both upstairs and downstairs dining available, I personally prefer the sweeping sea views and more intimate setup on the top floor when available. Lunch and dinner aside, Primo is also the ideal location to host events.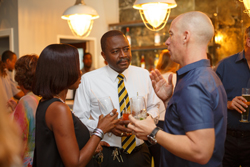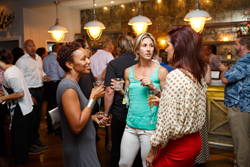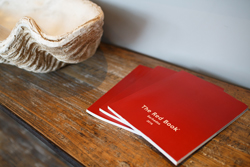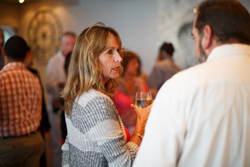 In fact, last Thursday, the upstairs dining area and interior lounge were transformed for one of our business mixers. It was a busy season for the Terra team and we had a few reasons to celebrate. We launched Terra Luxury, catering to the niche luxury property market in Barbados, released the 9th edition of the Red Book, which we feel is our best one yet, got busy working on developments such as Lears Business Park and sold 26 industrial lots in just a 2 months. More recently, our team is focused on The Grove, a vibrant new development in one of the most popular Christ Church suburbs, and the new office space offered by Regus at One Welches, as well as many other projects. We also expanded our brokerage team with the addition of Lisa Coyle, which brings our team to 13 agents and 3 sales assistants, the largest in Barbados.
With all that focus on work, it was time for play and Primo provided the ideal spot to get together and enjoy an evening of fun.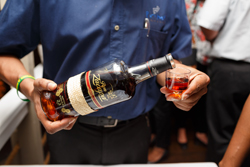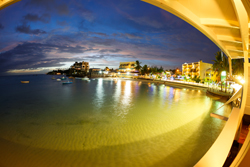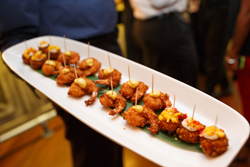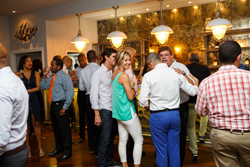 The night kicked off with a full crowd arriving just in time to soak in the stunning sunset views, and to enjoy a private tasting of Ron Zacapa premium rum. The sweet sounds of a 3-piece live jazz band filled the air as guests met new acquaintances and mingled with old friends, moving between the air-conditioned lounge and upper seaside deck. Sumptuous bites twirled around the rooms, complementing the assortment of beverages that guests sipped between conversations.
The people, the conversations and the lively chic vibe at Primo made for an exceptional event, one the Terra Team can't wait to host again soon.
If you are not too busy with this weekend's Sol Rally Barbados activities, be sure to visit Primo for lunch or dinner. Visit their website here for more information.
Huge thanks to the Primo team Larry, Peter, Jacquie and Regan!
Stay in the Know with Terra
Check back with us often and sign up for our bimonthly updates.
Get in the know about Barbados real estate. Download your digital copy of the 2016 Red Book here.
Feeling social? Like Terra Luxury and Terra Caribbean on Facebook.