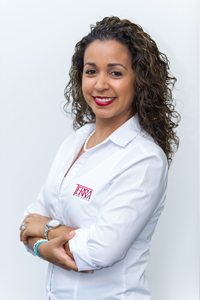 Renee Charles
Renée is the Senior Real Estate Agent at Terra Caribbean Grenada. She is known for her professionalism, top notch customer service and industry knowledge. In her position, Renée helps clients sell, buy and rent both residential and commercial properties. With excellent customer service being her goal, Renée focuses on listening to her client's needs and communicating thoroughly. She joined the Terra team in 2010 with 3 years of prior real estate experience. From 2017-2020 Renée was the Brokerage Manager where she managed the efforts, transactions and procedures of the Brokerage department. After 3 years as Brokerage Manager, Renée chose to change her role and focus on her real passion of sales, rentals & helping customers with their real estate needs. Outside of work, Renee loves spending time with her family and a good rum punch.
Education
Bsc. Business Administration, St. George's University
Involvement
Vice President of the Grenada Realtors Association (GRA) 2021-present
Secretary of the National Realtors Association 2012-2016
Member of National Realtors Association
Visit My Page >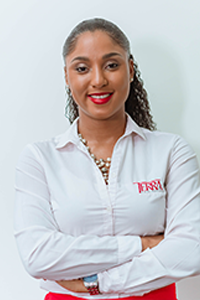 Jadine Hinds-Steele
Jadine is a Real Estate Agent at Terra Caribbean. Since joining the team in June 2016, her daily duties involve prospecting, renting and selling properties island wide. Jadine's infectious, charismatic personality has longtime been her strong point, allowing her to build strong relationships and a diverse network. With over 7 years of experience in Real Estate, she is always up for a challenge, thus gaining her recognition as one of the top listing agents at Terra Caribbean. With a BSc in Management, she uses her knowledge to inform and advise her clients on both the pro's and con's of every investment, ensuring they are knowledgeable, to make the most informed decisions. Her adventurous spirit has led her to scuba diving, something she also enjoys during her spare time, and has developed, by becoming a certified Diver and Divemaster. Most of all, Jadine fancies traveling the world to gain further knowledge, experience, and make the most of life.
Education
BSc. Management, St. George's University
Involvement
Member of the Grenada's National Realtors Association
Visit My Page >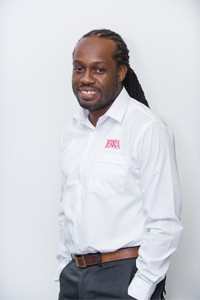 Andre Greenidge
Andre is a Real Estate Agent at Terra Caribbean, specializing in helping clients from all the world find or sell their ideal Grenada home. Andre began working in the real estate industry over three years ago, and has since accumulated vast experience and knowledge in long-term rentals and sales on the island. Andre spends his free time with his family, and playing music.
Involvement
Member National Realtors Association
Visit My Page >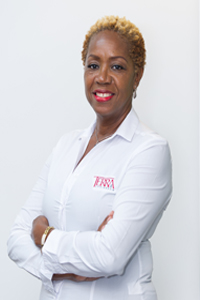 Sherma-Ann Roberts-Joseph
Sherma-Ann is a Real Estate Agent at Terra Caribbean Grenada. She enjoys working closely with clients to understand their needs in order to better assist them in selling, buying, leasing or finding their special property. Before joining Terra, Sherma-Ann worked for several years as a Human Resource Manager at local chapters of two major, regional businesses.
Away from work, Sherma-Ann explores her creativity, engaging in various craft-making projects, painting, decoupage, designing & sewing women's clothing, entertaining and cooking local delicacies for family and friends.
Education
BSc. Marketing – Madison University

Post-graduate certificate, Management - Henley Management College
Visit My Page >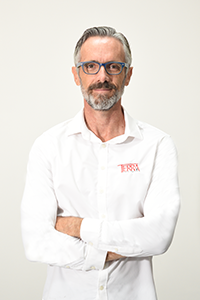 Derek Pickell
Derek and his wife came to Grenada for one year in 1998 and never left. Having lived here for more than half of his life, and thoroughly explored the island, Derek possesses the unique local knowledge to advise to any client. As a professional photographer/videographer, Derek has been involved in real estate for 15 years; providing owners on the island with high quality photos, videos and virtual tours to promote their properties. It is Derek's belief that a client centered focus to business is the straightest path to success. Derek offers his clients the upmost in service and personalized attention in real estate.
When not working, Derek can be found surfing off Prickly Bay Point, Kiteboarding off of Coral Cove or riding the swell down the East Coast on his paddle-board.
Education
University of Western Ontario
Visit My Page >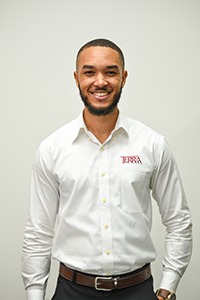 Timon Frank
Meet Timon Frank. A gifted individual with diverse talents.
Timon grew up on the beautiful island of Petite Martinique. He attended St. George's University where he successfully pursued a Bachelor of Science Degree in Information Technology. After graduation Timon did a short stint in the Hospitality Industry as a Human Resource Coordinator before pivoting to Real Estate and Financial Investment as a decided career choice. He often uses his experience and knowledge of Information Technology to service his clients, ensuring that the buying/selling and leasing processes are easy, accurate and stress-free.
Timon has the personal mantra: "Available anytime, anywhere, and building relationship is most important in every transaction."
Education
BSc - Information Technology
Visit My Page >