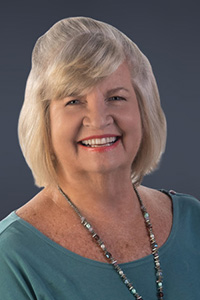 Sue Armfield
Sue is a Sales and Rental Agent at Terra Caribbean, helping clients purchase, rent or sell various properties in Barbados. Sue joined the company in 1998, and was an instrumental asset in the early development of Terra Caribbean and its growth on the island. With over 20 years of experience, she offers a wealth of real estate market knowledge and goes beyond the call of duty to make sure her clients always receive professional and personalized service. From first-time home owners to renters and developers, clients rely on her prompt and honest advice when making decisions on all real estate matters. Sue is also the president of BEAVA and continues to expand her knowledge with various real estate courses.
Professional Training
Graduate UBC Real Estate Law and Ethics Programme
Involvement
Past President and current Member Barbados Estate Agents & Valuers Association
Experience
Director/Sole Proprietor of Dolphin Properties Ltd. for 9 years
Visit My Page >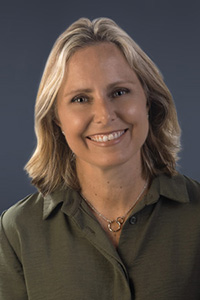 Betty Cathrow
Betty Cathrow has worked in the real estate industry for close to 20 years, and was first introduced to Real Estate when she joined Terra Caribbean and Ernst & Young in 2000. She spent 7 years in a senior position providing advisory & financial services to real estate developers throughout the Caribbean including successful projects like Port St. Charles, Sapphire Beach and Somerley in Barbados. In 2007 Betty moved on to join Saint Peter's Bay as Project Manager where she managed a team of consultants including architects, contractors, engineers, and financial advisors during the construction phase, and assisted with the early years of operation of this 57 unit condominium resort. Betty returned to Terra in 2016 and is leveraging on her varied experience in the industry as part of the Real Estate Brokerage team focusing on both Commercial and Residential properties. She continually strives to enhance her skills through completed and ongoing courses with the University of British Columbia and other institutes and is passionate about ensuring her clients achieve their real estate objectives. Some of her favourite things include her spirited kids, and running half marathons.
Professional Training
University of British Colombia
Real Estate Investment Analysis and Advanced Income Appraisal (Received award for student with highest standing)
Real Estate Finance in a Canadian Context
Foundations of Real Estate Appraisal
Foundations of Real Estate Mathematics
CCIM Institute
Canadian Securities Certificate
Visit My Page >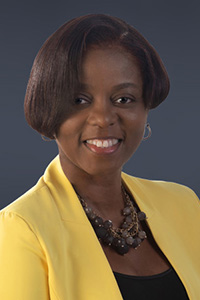 Andrea Chase
Andrea is a Sales and Rental Agent at Terra Caribbean, and is predominantly responsible for managing development projects on the island. She has a sharp focus on commercial real estate projects, working in conjunction with several investment companies and institutional investors. Since joining Terra Caribbean in 2000, Andrea has held numerous positions within the company, including Sales Assistant, Projects Coordinator and Administrative Manager. Over the years, she has been instrumental in the successful completion of numerous sales for substantial land and residential development projects. Andrea is dedicated and loyal team member, and her commitment to her clients is unparalleled. Outside of work, Andrea has a passion for singing. You can catch her on the big stage singing with the band Promise, one of the top gospel bands in the Caribbean.
Professional Training
Administrative Corporate Secretary, University of the West Indies
Graduate of the Real Estate Law and Ethics course, University of British Colombia
Currently pursuing a Commercial Investment Real Estate course through the CCIM Institute
Involvement
Current member and past board member of the Barbados Estate Agents & Valuers Association
Tutor of the Real Estate Sales Course at Barbados Community since 2014
Secretary of the PTA Executive – St. Angela's School
Board Member of the Parochial Church Council – St. Bartholomew's Church
Band Leader – gospel band Promise
Visit My Page >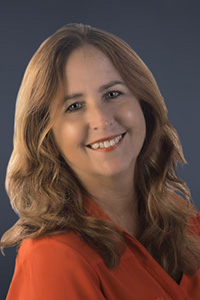 Lisa Coyle
Lisa is a Sales and Rental Agent at Terra Caribbean, offering clients expert advice and guidance in finding or selling properties in Barbados. Lisa joined the Terra team in 2016 with over 12 years of experience in the real estate industry. With a passion for all things real estate, Lisa ensures her clients are continually kept abreast of the industry and values honesty and integrity in all dealings. Lisa has completed courses with Champion Realtors in the United States and continues to progress her education with ongoing course material. She is a member of BEAVA and a board member of a private school. Amidst it all, she still finds time to volunteer at her alma mater, travel with her family and relax on the beach.
Professional Training
Involvement
Member Barbados Estate Agents & Valuers Association,
Board Member of The St. Winifred's School
Visit My Page >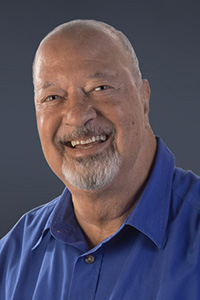 Richard Fisher
Richard Fisher is a Sales and Rental Agent at Terra Caribbean. While he specializes in helping commercial clients purchase, sell and rent properties throughout Barbados, he also has a successful track record with residential investments. Prior to joining Terra Caribbean in 2003, he spent 40 years at CIBC Bank, reaching the position of Director of Retail Banking for Barbados and the Eastern Caribbean. Richard has a depth of contacts, relationships, and detailed financial knowledge of the real estate finance market. Affectionately referred to as Fish, he is the life of the party and enjoys the company of good friends. He has a passion for animals, and finds pleasure in taking care of his three dogs and feeding approximately 200 birds every morning.
Experience
Human Resource Management and Financial Accounting
Visit My Page >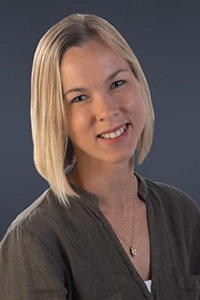 Dominique Harris
Dominique Harris is a Project Coordinator at Terra Caribbean. Before making the recent transition to Real Estate, Dominique worked in the Facility Management department at Terra Caribbean for 8 years. While in that position, she gained experience in the commercial market specifically, gaining a keen understanding of tenant leasing and building operation. With sharp organizational and analytical skills, she was able to keep properties running at peak efficiency while fostering successful long-term partnerships with property owners. Dominique's competitive nature and desire for more led her to Real Estate, where she plans to focus her attention and improve her knowledge and qualifications. In addition to completing a Real Estate Licensing course in Property Management, she has attended a number of seminars within the industry. In her free time, she enjoys painting and spending time outdoors with her family.
Professional Training
Graduate of UBC Real Estate Licensing Course in Rental Property Management
Visit My Page >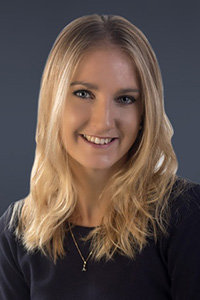 Emma Hutson
Emma is a Real Estate Agent at Terra Caribbean, helping clients purchase and sell various types of properties in Barbados. Emma joined Terra Caribbean in March 2014 as Project Sales Agent, working closely on Terra Caribbean's development projects such as Sapphire Beach Condominiums, South View, Valley View and Adam's Castle. She later transitioned to the Corporate Rentals department, where she was responsible for listing and renting new corporate residential and commercial properties. Emma is a dedicated and goal driven individual who thrives on challenges and really enjoys working with a variety of clients. Out of the office, Emma enjoys working out, spending time at the beach or hanging out with friends at the latest hot spot.
Professional Training
Graduate UBC Real Estate Law and Ethics Programme and the UBC Valuations
Visit My Page >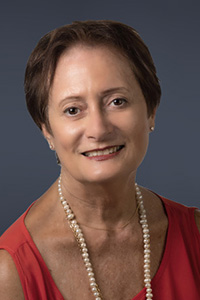 Toni Jones
Toni is a Sales and Rental Agent at Terra Caribbean, assisting clients with the purchase, sale and rental of properties in Barbados. Toni joined Terra Caribbean in 2001 when she returned to the island from the United States. With over 10 years of experience in managing her own real estate business in Barbados and another few years of managing retail franchises in Orlando, Florida, Toni works quickly to keep her clients informed and satisfied. She works hard to maintain close relationships with her clients and exceed their expectations in every way. Part from work, she loves yoga, painting, swimming in the beautiful Caribbean Sea and looks forward to her travels every year. Toni is a member of the Barbados Estate Agents and Valuers Association.
Education
Certificate in Business management
Two years of college U of Maryland
Professional Training
Real Estate Law & Ethics with the University of British Columbia
Involvement
Member Barbados Estate Agents & Valuers Association
Pass President of St. Vincent de Paul
Sole Proprietor of Sun Properties Inc. for 8 years
Visit My Page >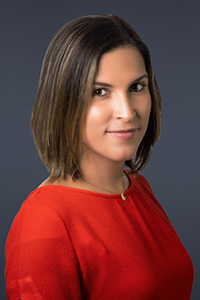 Rachel McCartney
Rachel is not only the Sales Manager of Terra Caribbean and Terra Luxury but in tandem is an active agent. She is responsible for overseeing the sales and rentals team of both entities comprising 16 professional, talented, and experienced agents. With over ten years under her belt, Rachel joined the Terra Caribbean team in 2009.
Outside of work, travel is one of Rachel's greatest passions.
Professional Training
Graduate UBC Real Estate Law and Ethics programme and the UBC Valuations
Involvement
Member Barbados Estate Agents & Valuers Association
Visit My Page >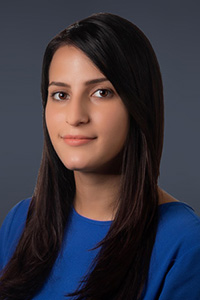 Rosey McCartney
Rosey McCartney is a Real Estate Agent who is devoted to understanding her clients' needs and goes above and beyond to specifically find what her clients are looking for. Rosey's background includes a Bachelor of Science in Psychology, certification in Value Proposition Design and Lean Research from MIT. No stranger to Terra Caribbean, in 2016, Rosey was a part of the consultant team that relaunched the Terra Caribbean and Terra Luxury websites. Following this, she completed an internship within the Facilities Management Department where she played an instrumental role in implementing the Work Speed software. Her innate desire to learn more lead her to become the Junior Sales Associate to the Sales Manager in 2017. In July 2018, she was appointed as the sole rental residential agent for Terra Caribbean, tasked with finding accommodations for Adtalem and Ross University's faculty, staff, and students. Thereafter, Rosey transitioned into the Corporate Rentals role and focused on relocating ex-pats to Barbados and completed the UBC Real Estate Law and Ethics Program. In August 2020 Rosey joined the sales team and now focused on selling and renting residential and commercial real estate. She has a holistic knowledge base that is a true contributing factor to providing her clients with an unparalleled level of service.
Education
BSC. Psychology
Certification in Value Proposition Design
Certification in Lean Research from MIT
Graduate UBC Real Estate Law and Ethics programme
Visit My Page >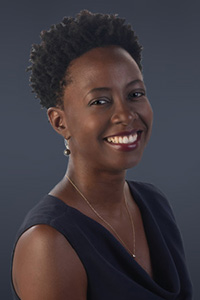 Annalisa Sealy
Annalisa is a Sales and Rental Agent at Terra Caribbean, specializing in helping clients find and sell properties in Barbados. Annalisa began working for Terra in October 2012 as a Project Sales Agent, and has expanded her real estate knowledge and expertise to help a broader range of clients with their property needs. Annalisa came to Terra Caribbean after spending six years working for real estate firm, Barbados Living. Her friendly nature and strong communication skills ensure her clients receive unprecedented levels of service. She possesses a Bachelor's Degree in Computer Science from the City University of New York, as well as Real Estate Diplomas from both Barbados and New York colleges.
Professional Training
BA Computer Science from City University of New York
Certificate in Property management, New York Real Estate Institute
Certificate in Real Estate Sales, New York Real Estate Institute
Certificate in Business management – Baruch College
Visit My Page >