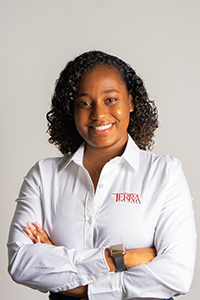 Kaylyn Gangadeen
Kaylyn joined Terra Caribbean in May 2021 as Property Supervisor. With over 4 years of being in real estate she has developed her experience in Property Management and has contributed immensely to the service line with great communication skills, knowledge as well as being proactive and involved. She now manages commercial facilities with residential properties. In 2022, Kaylyn was the recipient of the company's highest attainable award, "Terra Star". When she's not busy at work, Kaylyn enjoys adventures (exploring nature) and travelling.
Education:
T.A. Marryshow Community College
Certification:
Fundamentals of Facilities Management (UWI)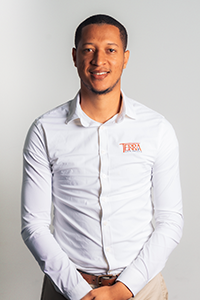 Johnathan Gittens
Johnathan is a Property Administrator at Terra Caribbean. He joined the team in early 2019 and has quickly grown to understand and become knowledgeable about the service line. He is now responsible for managing the commercial facility along with several other residential properties. With his past experience in the construction industry, he brings great technical knowledge which aids in the quick resolution of maintenance issues should they arise. When he's not busy at work, Johnathan spends his free time at the beach and enjoys playing football.
Education
T.A. MarryShow Community College