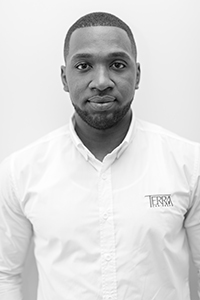 Livonne Charles
Livonne is the Chief Operating Officer and the Manager of Valuations and Advisory Services at Terra Caribbean. He brings with him comprehensive knowledge in information technology and a variety of skills from earning a Bachelor's degree in Management and Information Systems at St. George's University. He has acquired numerous certificates in the fields of valuations, research and sales from recognized institutions such as Royal Institute of Chartered Surveyors and Pennsylvania State University. Livonne has over ten years of property valuation experience which includes residential properties and commercial properties such as hotels, leasehold properties, office and apartment buildings. His advisory experience includes highest and best use studies and market reviews. He also has extensive knowledge in transactional information for residential and commercial properties. His knowledge, skills and enthusiasm give him the ability to manage the valuation and advisory service line and assist in other real estate and business ventures.
Education
B.Sc. Management and Information Systems, St. George's University (2010)
Certification
Cost and Income Based Methods of Valuation, Ethical Standards, RICS
International Property Measurement Standards - Application and Methodology
Community Research, Pennsylvania State University
Business Plan Writing & Business Management, GDB
Habit of Negotiation Selling, Service, Butler Learning Service
Involvement
Member National Realtors Association
Former member Research Service Organisation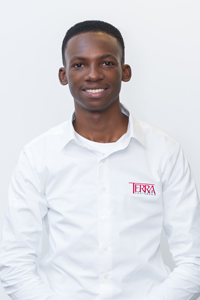 Kareem Adams
Kareem is a Valuations Assistant at Terra Caribbean. He joined the team in 2015 and is now responsible for carrying out residential property valuations and managing our sales database. As the youngest valuer on the island of Grenada, he continues to build experience and knowledge while bringing fresh, youthful perspectives and techniques. Last year, he was awarded the "Terra Rising Star Award". Kareem has a background in Architecture and has a passion for drafting and designing. In his leisure time, he occupies himself with architectural interests, along with any cricket related activities.
Education:
A.A.T.A. MarryShow Community College
Certification:
Valuation for Residential Property Instance 2
Introduction to Valuation & Ethical Standards (RICS)
Introduction to Valuation