A Brief History of the Island of Barbados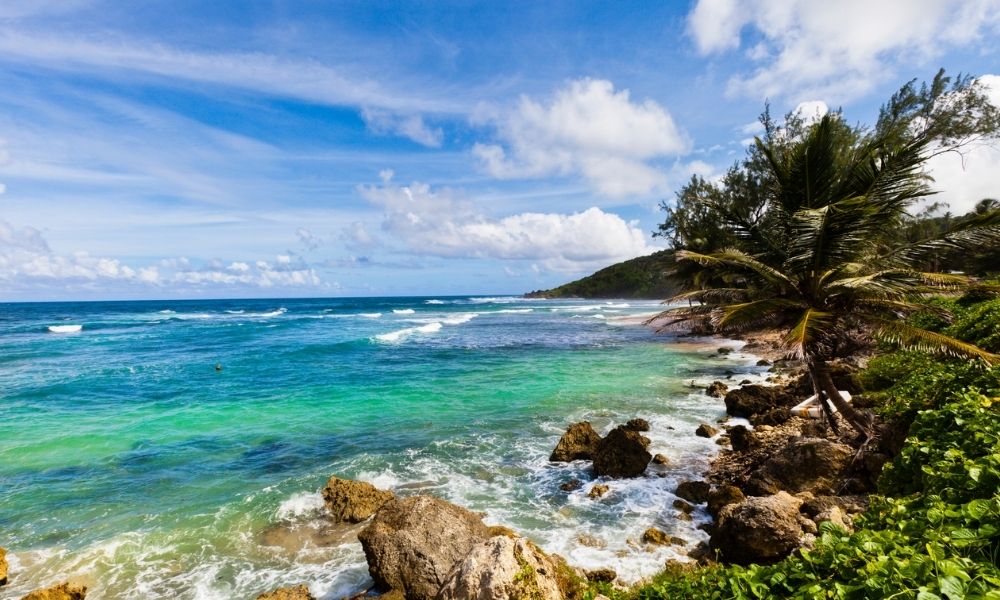 Though people have existed there for many centuries and archaeologists continue to discover new things about the island's past, let's discuss a brief history of the island of Barbados to help you understand the roots of its unique, vibrant culture.
Early Civilizations
Archaeological evidence of settlement on the island dates back to 1623 B.C., when the indigenous peoples of South America traveled by canoes and brought families, tools, and their way of life to the islands. The Arawaks then expanded the history of Barbados, farming cotton, papaws, and cassava while taking advantage of the Caribbean's bountiful marine wildlife as well.
Later, the Caribs conquered the island using unique tools like blowguns and bows and arrows. Carib (Kalinago) people and culture continue to exist in islands surrounding Barbados, though less so on the island itself.
Colonization and Slavery
Portuguese explorer Pedro a Campos would, in 1563, name the islands "Los Barbados" after the beard-like fig trees found there. Two years after Captain John Powell claimed the island on behalf of English King James I in 1925, English settlers and 10 of their slaves came to the island and settled in what is now known as Holetown.
Sugar cane was soon introduced to the island, and with it, cotton and sugar plantations that required many indentured servants and slaves. As Barbados' sugar industry grew, so too did the number of slaves being brought to the island from African countries. Despite natural disasters frequently occurring during these years, Barbados' economy continued to grow as the wealthy invested in it.
Freedom and Independence
European slave traders would bring a previously free West African man, Bussa, to Barbados in the late 18th century. He and a handful of vital collaborators planned and enacted a revolt in 1816, where he and 400 other rebels fought for emancipation. Though the rebellion lost and Bussa was killed, the fighting shook the confidence of those involved in slave ownership in the islands and later laid the necessary foundation for the abolition of slavery in Barbados in 1834.
Over 300 years after British colonization, Barbados was granted full independence in 1966. It remains a member of the Commonwealth but has its own political parties and Prime Minister.
Nowadays, tourists and immigrants alike come to Barbados to take in the year-round festivities, the rich culture of the island, and the laid-back atmosphere that residents enjoy there. Even knowing the brief history of the island of Barbados can help those interested in life there partake in the celebrations of freedom and a love of life.
If you are interested in experiencing modern-day Barbados and seeing the incredible art, music, and people born from its trials and successes, our team at Terra Caribbean is happy to help you find the Caribbean real estate that lets you see it all.