How has COVID-19 affected Real Estate trends in T&T?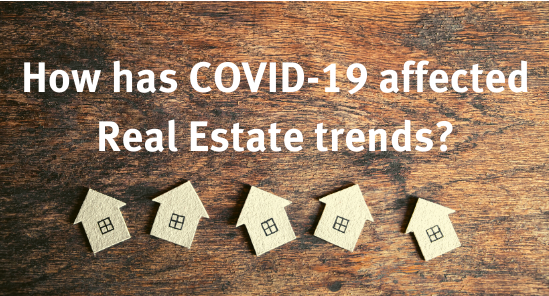 One of the biggest questions we face recently, as a real estate firm is the effect of the two month lock down on the real estate market and how business and prices may change within this new normal. While no one can predict the future of Real Estate in Trinidad and Tobago given this lock down, we have seen unique patterns appear through our data. Such strange times have shifted the buying behaviour of the global population. From panic buying sanitary and sanitation products to online channels and advertising becoming more important, the Real Estate market has also deviated in the last two months. These 5 trends are indicative of what may be the drivers of the industry for the rest of 2020:
To office or not to office… – Both tenants and landlords are anxious to see the outcome of this pandemic and work from home order. The traditional office environment will be forced to evolve more than any other segment of the market. With companies' revenues curtailed and staff expressing their willingness to continue working from home, tenants and landlords are now planning for a future with potentially less people in the office but larger spaces between them. This will largely affect commercial office rental prices and thus, commercial rental vacancy rates.
Bang for your buck! - Obviously, customers are now more price conscious than before. With pressures on almost everybody's income, buyers are looking for the best value in the price point which they can afford. Hence, we've noted an increase in requests for residential land and simple, less complicated residential properties, both single and multiple dwelling options.
Work/life balance – Our homes have doubled as workspaces for two months and customers are now asking for properties, rentals and sales, that can be used as both. Besides the obvious cost saving on daily commutes, customers, both employees and entrepreneurs alike, are willing to spend a little extra for enough space for work and life.
Home sweet home! – After spending two months in our homes, we've come to appreciate the "sweet spots"; patios, porches, yards, gazebos, pools, and even trees! Customers are paying more attention to comfortable, bonus spaces that bring the simple pleasures of being home back to the fore.
Staycation anyone? - Requests for holiday homes and rural properties have surged! Social distancing and working from home may be norms in the future. Additionally, between travel restrictions and health and safety fears of this pandemic, staycations are on the rise for 2020. Hence, some people prefer to change the scene in another property while still social distancing, right here in sweet T&T.
As we prepare to reopen, we are anxious to see how the above patterns will materialize as new norms in real estate for the rest of 2020 and beyond. Whatever the trend, let our agents and valuers guide you to your real estate goals.