Christ Church
You Want to Live Here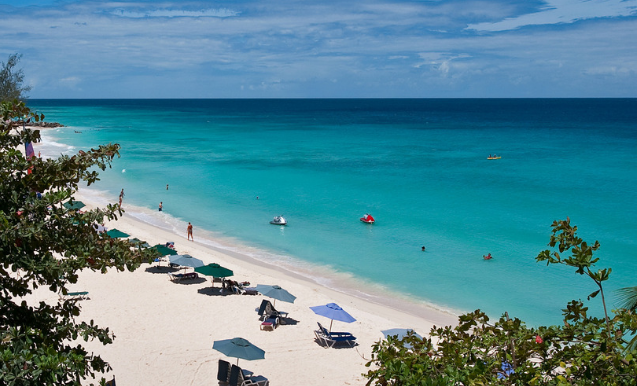 The lifestyle in Barbados is outdoors, so let's start there...
You can learn to surf, sail and swim at several beach spots along the South Coast. At Freights Bay and Dover, you will see the avid surfers catching waves. The Yacht Club hosts sailing lessons especially around school holidays for kids or holidaymakers to enjoy and Pebbles is a great bay to learn to swim.
Arriving in Barbados, you can pick up a rental car at Grantley Adams Airport or easily find a taxi man to chauffeur you to your destination. Public transport is fantastic on the South Coast if you choose not to hire a car during your stay. Traveling to work or exploring the island as a tourist is easy.
Fancy a day at the races? Be sure to check The Garrison Race Course especially for the infamous Gold Cup. The atmosphere is electric as the crowd cheers for their favourite to win. Whilst you're in the area, be sure to check out George Washington house; the only house that President George Washington resided outside of the US! Oh and then head over to the café for some delightful refreshments.
Not tired yet? How about a round of Golf at one of the two Golf Courses that Christ Church has to offer or just release some steam on the driving range! Living here you can take out a membership or feel free to pay for a day whilst you're on holiday. If you have children, I'm sure that you will find yourself at the Gymnasium for a swim meet or hockey match.
After all of that, you're probably hungry so you should check out the wide variety of restaurants offered on the South Coast! Champers, Primo and Tapas are some of my favourite fine dining restaurants to enjoy looking out onto the azure blue waters. Buzo and Salt café are two hotspots in Christ Church which are great to meet friends at for lunch or after work drinks. If you're on the go, Quayside has an array of food vendors to make a quick pitstop at! Make sure you put a night at Oistins Fish Fry in the diary – fresh fish cooked right in front of you.
Unwind on the weekend at a beach lounge! Blue Pineapple is the new kid on the block so be sure to try out their scrumptious menu and cocktail menu. Barbados is the first place in the world to have a Virgin Holiday Departure Beach, located on Carlisle Bay at Copacabana! Relax on the loungers, catch a few rays on the beach and even catch the latest sports game.
It's not just me saying this… there's a reason many of the embassies, offshore companies, and corporate client offices are located here. The majority of the employees that work for the corporations also choose to live in the vicinity so that they can take advantage of the amenities that are a stone's throw away. It's a no brainer! There is a real sense of community in Christ Church, interwoven with holidaymakers falling in love with Barbados.
Christ Church is the parish that has the best 'everyday' amenities – supermarkets, shopping malls, hairdressers and doctor offices. It really is the most convenient parish to live in!
SO why wouldn't you want to invest here? The cost per sq ft to own or build property on the beach or inland is affordable and we see some fantastic returns on our trophy investment developments such as Sapphire Beach and Palm Beach.