Lone Star Restaurant, Barbados
The Ivy of the Caribbean!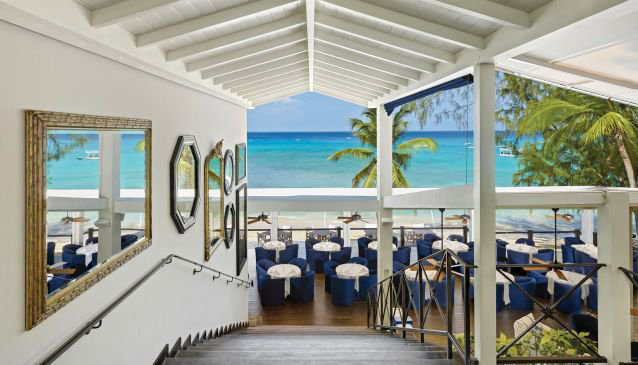 Photo compliments Lone Star
Whether it be dinner for two, cocktails at the bar or a good old Sunday Lunch, Lone Star will never disappoint.
It is one of my favourite weekend spots on the West Coast of Barbados to meet friends. Positioned right on the water, I love admiring the stunning scenery – it never gets old.
As you arrive, valet parking is offered and walking down the steps into Lone Star you can immediately feel the buzz in the atmosphere. The décor exudes tropical chic. Greeted by the friendly staff you can choose a table in the main restaurant or out on the covered deck, a step away from the white sandy beach.
Lone Star has an international reputation for excellent service and food. Casting your eyes over the extensive dinner menu and drinks list, you will quickly see why! The food bursts with flavor and your personal waiter will make sure you have fantastic service and enjoy this fine dining experience.
What's hard to believe is that the restaurant used to be one of the island's first car mechanic garages. It was built in the 1950's! Imagine having your car serviced here.
The staff wear mechanic style overalls with The Lone Star logo and there is classic car artwork throughout the restaurant; a great way to keep the history alive.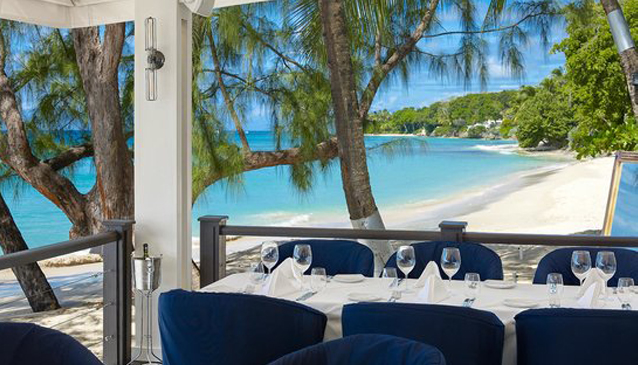 Photo compliments Lone Star
On a Sunday afternoon, I like to choose a table out to the side of the main restaurant, on the beach. With the sand between my toes, a rum punch from their cocktail menu is of course my drink of choice but they do have a superb wine list. Along with the fresh seafood, the lunch menu offers a Sunday Roast and Pizzas cooked in their woodfire oven. With such a great selection, it's tough to choose!
The Lone Star Boutique Hotel is adjacent to the restaurant. I love the fact that the rooms have been named after classic cars such as Corvette and Shelby. The décor is of course immensely stylish. The rooms have an unbeatable view with private terraces overlooking the beach. What a way to wake up on a morning!
Speaking with the owner, I asked what he loves about Lone Star …
"The atmosphere created by the customers especially at midnight on NYE when the whole place is electrical, it is a fabulous experience."
It's no wonder that Lone Star has been described as "The Ivy of the Caribbean."
It truly is a gem nestled into the West Coast of Barbados. Have you made your reservation yet?