SWEET Property Returns!
Investment & enjoyment ... a compelling combination.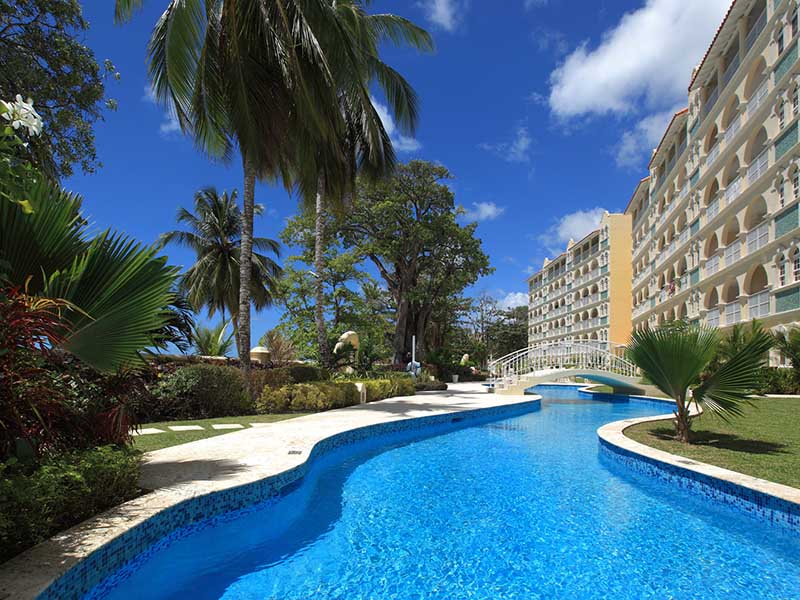 Returns are certainly satisfying at Sapphire Beach! Featuring modern, competitively priced, beachfront units, this condominium complex is a great investment opportunity; and has been demonstrating attractive returns for owners over the last 12 - 18 months.
Located on the island's vibrant South Coast, Sapphire Beach is a popular choice among visitors to the island. Its steady demand can be attributed to the global trend towards condominiums and villas as visitors seek to create a "home away from home" experience when they travel.
To date rental demand for these homes has led to some owners realising up to 5% (per annum) returns on their property. Analysis compiled by Terra Caribbean, based on rental information from Bajan Services, showed that at 65% occupancy, a 3-bedroom unit with a purchase price of USD$ 930,000 (inclusive of fees and furnishings) generated a net annual cash return of USD$ 50,000. These returns were realised after only 18 months of marketing, and with signs pointing towards increased occupancy rates, this figure is expected to grow.
What is remarkable about Sapphire Beach is that returns from short-term rentals exceed those from long-term rentals. This is a highly compelling reason for foreign investors to purchase, as unused nights can be utilised to generate a healthy return. The outstanding interior quality of each unit, easy access to one of the island's finest beaches and close proximity to the hub of South Coast entertainment – St. Lawrence Gap – make Sapphire Beach highly appealing to both owners and rental prospects. Each unit enjoys spacious living and dining areas, fully equipped Italian kitchens with granite countertops, a breakfast bar, stainless steel appliances and marble bathroom vanities. Private covered terraces overlook two lagoon-styled swimming pools, each affording stunning seaside views and ample room for dining alfresco.
As an income property, one of the great benefits of every apartment is the ability to isolate sections while simultaneously using each division for varying purposes. An owner can enjoy a section of his/her property while renting the second or third bedroom as a hotel room to a visitor, if he/she so desires. A separate entrance to each section negates the need for owner and visitors to share the same space.
This impressive flexibility allows owners to earn revenue while enjoying the comforts of their property. Owners can choose to enjoy the fine luxury living that Sapphire Beach offers, maximise their investment through a managed rental programme or simply enjoy the best of both worlds.
As holidaymakers continue to seek value for money in these difficult economic times and condominiums continue to offer an enhanced guest experience, Sapphire Beach remains a smart property purchase for any real estate investor.
Arrange a Sapphire Beach viewing! Call 434-9000 or email: infobb@terracaribbean.com. Visit our property details page.