Expanding Our Knowledge to Serve You Better!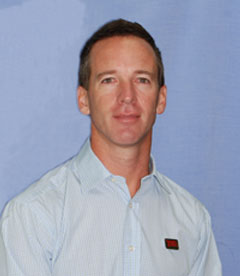 Terra Caribbean has strengthened its brokerage and advisory department expanding the range of services offered to clients. We are delighted to announce that Director of Brokerage and Advisory Services, Hayden Hutton, has become the first real estate professional in the island to be awarded the prestigious Certified Commercial Investment Member (CCIM) designation.
CCIMs are recognized experts in investment analysis, commercial real estate brokerage, leasing, valuation and asset management. The designation is awarded upon successful completion of a graduate-level education curriculum and presentation of a comprehensive portfolio of qualifying industry experience. The curriculum addresses: financial analysis, market analysis, user decision analysis and investment analysis – the cornerstones of commercial investment real estate.
"There are a number of qualified valuers operating in the local market, however less emphasis has been placed on the more specialised advisory products and services such as portfolio reviews, comparative investment analysis, lease versus own analysis etc.," said Hayden.
He was awarded the coveted designation during the CCIM Institute's annual conference held on October 12 in Phoenix, Arizona. While many professionals complete the CCIM designation over a three to five-year period, Hayden completed the designation in two years gaining an exceptional score of 98% on the designation exam.
At Terra Caribbean we are known for our focus on knowledge and encouraging the continual professional development of our staff. As a firm we capture real estate transaction data in a proprietary database and ensure this information is readily accessible to all staff to assist our clients.
In Barbados alone, Terra Caribbean has captured information on over 15,000 property transactions ensuring clients have the most accurate and current information about Barbados property at all times.

"Knowledge is the foundation of our brand. In order to deliver on that value proposition we must not only have knowledge but we must also be 'knowledgeable'. Over 75% of our professional staff have either completed or are currently enrolled in continuing education courses or designation programs."

CCIM Designees include professionals who work in brokerage, investment and development, the corporate environment, property management, appraisal and related segments of commercial real estate. The network encompasses more than 1,000 markets around the world. We are please to add Barbados to this distinguished network.


Interesting CCIM Fact!
CCIM's core curriculum represents the key knowledge expected of commercial investment practitioners in the industry.
CCIMs possess exceptional knowledge in investment real estate and a thorough understanding of the marketplace. Investors
and corporations often seek CCIMs for well-informed direction in all aspects of commercial property transactions.