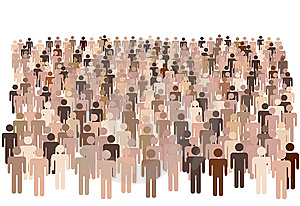 Have you driven through St. Philip recently? The island's largest parish is a hub of housing activity! With new neighbourhoods in Six Roads at Emerald Park and Emerald Park West as well as the new homes going up in the Foursquare area – you might be in for a shock if you haven't been that way in a while! The government has also undertaken a number of real estate projects across the island to provide housing solutions for Barbadians. Of course there's also new developments at places like Rowans and Kent to name a few.

What does this all equal up to? It means there are now more people living in areas that were previously unoccupied. This means more roads, more lights, more traffic, more schools…you get the picture! All of this development has happened in recent years so the 2010 census couldn't come at a better time.

At the start of this month the government began the Population and Housing Census 2010. Over the coming weeks we can expect to come across census workers, combing the length and breadth of Barbados to determine what changes have occurred in housing and among our population. Why now? It's easier to assess how things are going at a particular point – every ten years versus a year apart then four years later for example. As such the Population and Housing Census takes place every ten years with our last one being at the beginning of the century in 2000.

You might be wondering - "Why do I need to be bothered with this?" It's pretty simple. If our government doesn't know how many people they are working for, or what their living situations are – how can they make sensible informed decisions about what is working for our society's progress and what is not? So the census is a necessity.

"So it's a necessity – now what do I do?" That's easy enough too – cooperate! Give honest answers to the census workers about every member of your household. This is one time when every single one of us counts – even more so than during elections when only the opinions of those over 18 are taken in to consideration.